Category

On & Off Trail: Dynamic

Snow Types

Crud/Variable, Powder, Groomed, Spring Corn

Terrain

Trees, Open Runs/Trails, Bowls, Moguls, Chutes

Flex

Balanced, stiff underfoot for grip, softer tips for flotation and playfulness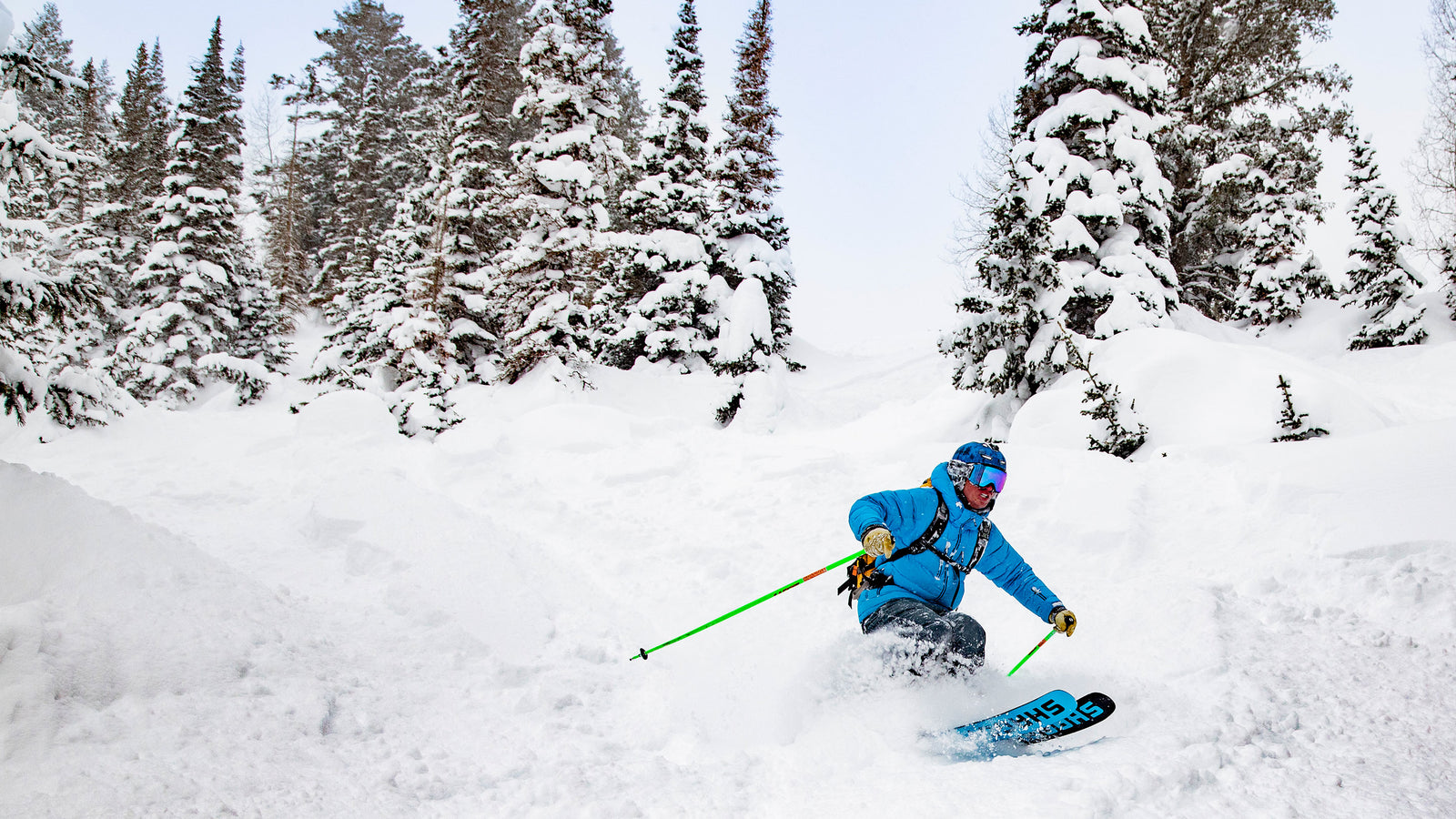 Ahmeek 105 Details
The Ahmeek 105 is made for skiers who want to explore every aspect of the mountain. The balanced flex perfectly blends power and playfulness, providing maximum versatility. Don't hesitate to lean it over and let it rip on groomers, as it features best-in-class edge hold. When the snow is soft, the rockered tips and tails make for a lively ride, allowing you to float over powder and weave through trees effortlessly. Put it all together, and the Ahmeek 105 can handle just about anything Mother Nature can throw at it. 
Specs
Length (cm)
Dimensions (mm)
Turning Radius (m)
Mounting Setback (cm)
Weight (g/ski)
186
139-105-124
20-22.5
-7.0
2125
180

13

9-105-124

20-22
-6.7
2025
174

13

9-105-124

18-20
-6.4
1925
168

13

9-105-124

17.75-19
-4.9
1850
162

13

9-105-124

16-18
-4.9
1750
Features
Tip and tail rocker maximize flotation in powder and bust through crud.
Full twintip tail allows the Ahmeek 105 to maneuver easily in the tightest trees.
Camber pockets molded within the overall camber triple the turn initiation contact points for maximum edge grip on hardpack.
Hybrid MidLight construction combines ash and poplar hardwoods with carbon fiber and lightweight triaxial fiberglass for weight reduction without sacrificing pop and energy.

Balanced flex allows skiers to charge groomers and big terrain, yet have enough flex in the tip and tail to remain playful across the mountain and float through powder.

Rounded mini-cap top edge with full-height UHMW sidewalls are bombproof and provide a sleek look. 
Don't just take our word for it
The Ahmeek 105 could arguably be in this section (all-mountain More Forgiving), our More Stable all-mountain section, or even our All-Mountain Freestyle one. That's because it's a damp, pretty stable, and playful ski that offers an excellent blend of firm- and soft-snow performance. Its "camber pockets" in front of and behind the bindings lead to above-average edge hold for a ski this wide. Coupled with its fat, soft tips, that makes the Ahmeek an excellent carver, while its fairly deep tip / tail rocker lines also make it feel maneuverable in tight terrain.

Blister Gear Review 2022 Winter Buyer's Guide
So easy to ski, it feels like cheating!
I'm 5'11 and 190lbs, and I'm 52 years old. I purchased these skis primarily for accessing more terrain at my favorite Yooper hill. My old 108's that I use to ski in Alaska were too long for the bus and difficult to maneuver in the trees and narrow shoots, especially in crappy conditions. My Ahmeek 105's at 180cm however, not only allowed me to gain better access, but rip nearly every condition that I've encountered over the last two seasons like nothing I'd ever imagined before. My buddies have tried to convince me that I'm just a good skier, but I'm pretty sure it's the skis. They're light and playful and with a stiff boot, I can push forward and carve the groomers and slash trough mashed taters like I only wish I could have 30 years ago. The length, width and rocker make for a super forgiving ski in the steep glades and shoots and keep me floating high and linking turns from top to bottom without fatigue. That's saying something. In closing, I love these skis and wish it was endless winter!
Primary Ski Area:
Summit Co, CO
Ahmeek 105
Ordered a pair of Ahmeek 105s last Sat. They arrived on Wed. Had Look Pivot bindings installed on Thurs. Skied Breck on Fri. Conditions were pretty much dust on hard crust. Skis did really well. Carvers would have been better but they were stable and performed well.
Saturday we had 8" of powder.These skis were incredible making fresh tracks in Horseshoe Bowl and Six Senses. The skis float really well, but also cut through the crud that you get late in the day on powder days. Did not try them in moguls, but will let you know when I do.
Very pleased with Shaggy's customer service and with the skis.
Caught the only gold chair @ BOHO
Bobby Howard, nicknamed, BOHO, that's short for Mt. Bohemia and I'm no Queen, but my Ahmeeks are a rapsidy for you veterans who know. I coined the phrase, "That was Shagaliscious!", for you cultists who need an expression at the bottom of every run. I know, I say it a lot! I even gave my pic, Shaggy's photo of the Week, because I'm looking for some more free merch. But this pic of Bobby's Boards on the only gold chair at BOHO says it all. Lucky! So I enjoyed the extra cushions, stretched out and made owl sounds going to the top. Like this; whoowhoo...whoo..whoo..whooo. Those that heard it thought it was real. Well my hallucinations are my reality and I practice DIY therapy, so I'm good. Ski ya later, and have a Shagaliscious Day!
Primary Ski Area:
Colorado, Utah, Boho
A work of art!!!
These are the best skis I've ever owned!!! I've lived in Aspen, have skied up to 100 days in a season and have skied hard on 10+ skis in the last 20yrs. These skis hold a firm edge on fast groomers, are extremely responsive in the bumps, and float through the pow. Shaggys (the business) have excellent customer service and a great story in ski making history. Not to mention I ordered the limited edition Lake Superior finish, which is a work of art in itself that highlights the magical lake and the beautiful trees that grow in the U.P. I will never own anything but Shaggys again!
Primary Ski Area:
Alpine Valley, Wisconsin
105 is the new 85!!
Such a versatile and fun ski! This ski's tears up everything in its path, just as promised by Shaggy's. No problem getting these to do short quick turns, and they launch out of hard turns on corduroy. Prior ski was 88 under foot and these are way may fun and capable than those, with the added performance/float in pow. A great one ski quiver, indeed! Purgatory, Wolf Creek (see pic), Monarch and Breck so far!
Family, Friends, Fun
We're a Different Kind of Ski Company
At Shaggy's Skis, we believe in creating unforgettable memories on the slopes with loved ones, and our skis are designed to enhance those experiences. Our dedication to building strong relationships and fostering a sense of community sets us apart from the pack.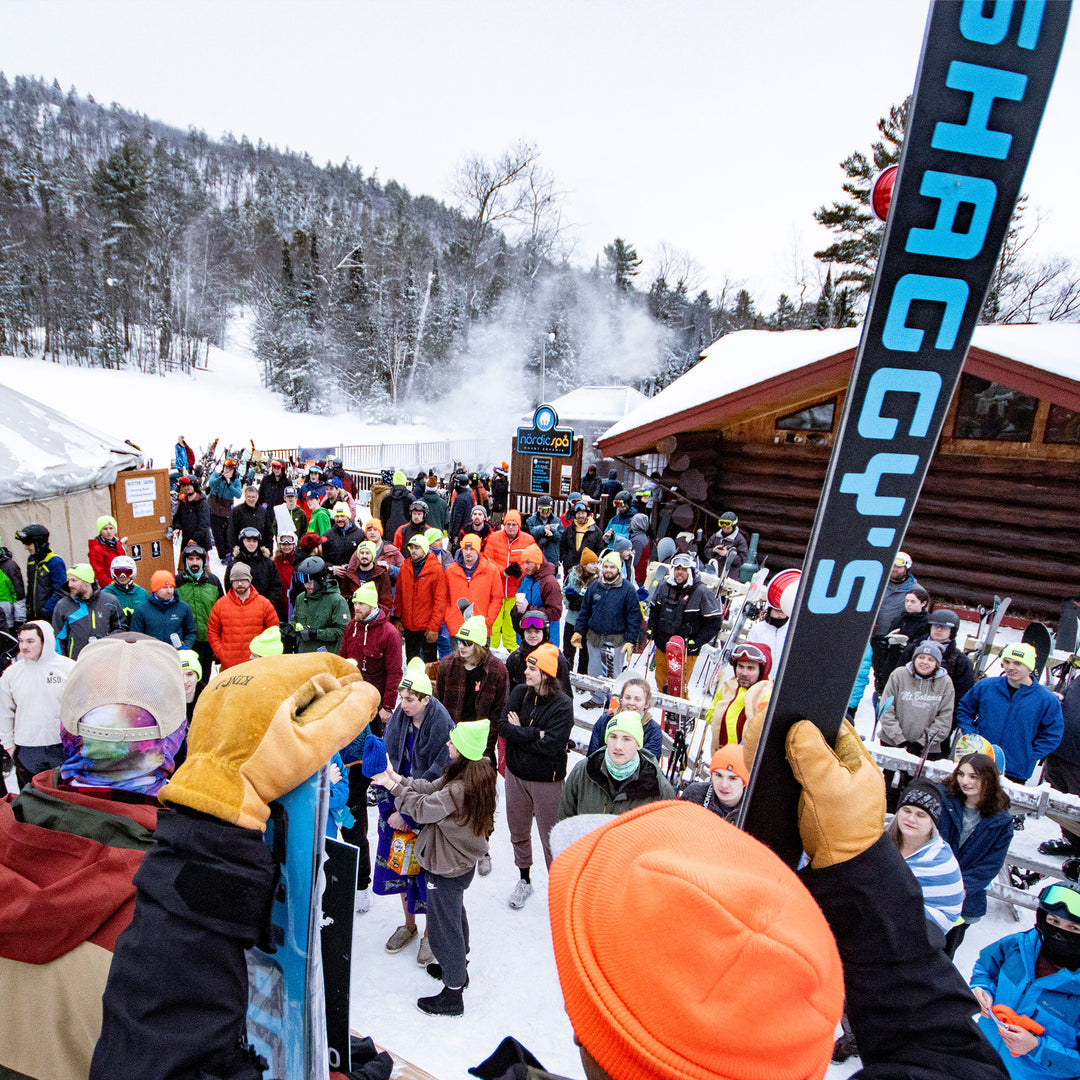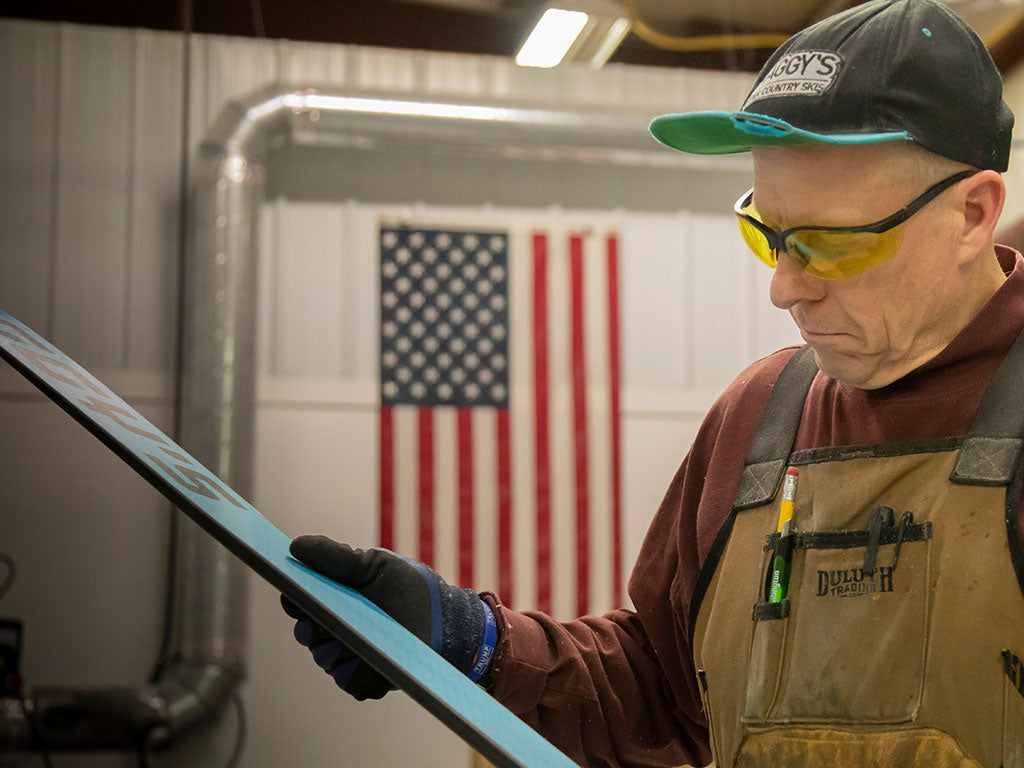 Superior Craftsmanship and Modern Equipment
American Made
At Shaggy's, we combine passionate craftsman with modern equipment to produce the highest quality skis for you, without limitation.