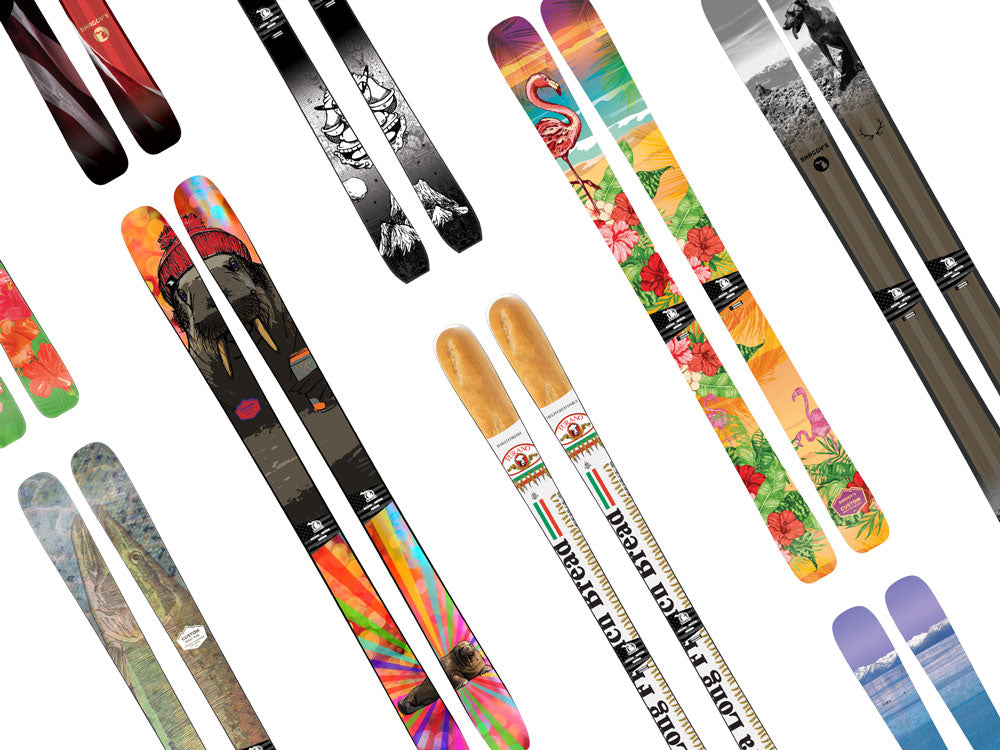 Custom Skis for your Business
Bring your brand to life on the chairlift
Custom Skis For Your Business
Custom branded skis are the perfect idea for marketing, advertising, promotional product giveaways or bonus gifts. Company branded skis are a unique and creative way to magnify your company and take your business to the next level as a conversation starter on the chairlift! We make the process simple and seamless!
Launch our easy to use online ski designer to check out all the options or simply give us a call for a full consultation. We're here to help.
How To Order: 
Email/Call : mail@skishaggys.com or 231-459-4323 - Tell us your vision, send us your logo, brand guide, or any imagery / inspiration and we'll create a custom graphic mockup! Like something in our Graphic Library? We can add you logo to any of our existing custom graphics!
No Minimum Order
Pricing : Custom Skis start at $979 - volume discounts available at 5 pair. 
Model and Size : We can apply your company's graphic to any model in our line up! Unsure of what model to pick? We recommend the Ahmeek 95 - 174 cm. This size and model option is able to capture the widest variety of individuals.
Custom Badge : Making the skis for a specific individual? Add a custom badge with their name on it! 
Base Color Options : Select the color for the bases of you skis. Options include the classic Blue/Black Swap or Black w/ (Shaggy's Blue, Yellow, Red, Purple, Orange, Pink, Turquoise, Cobalt Blue) Lettering.
Custom Base Lettering : Add your slogan, brand name or logo to the base of your skis. $25 per letter. 
Build Time - Custom Skis typically ship within 6-7 weeks from the order date, expediting is available for a fee.
2 Year Warranty : We warranty our products against defects in materials and workmanship. Basically, we cover your skis as they are in contact with snow. We build with the best materials and durability is paramount, but we cannot cover impacts with non-snow surfaces.
Shipping : Free Shipping anywhere in the United States! 
*Please note we cannot use any copyrighted or trademarked imagery without the written consent of the owner*
Custom Ski Gallery
Click photos to view more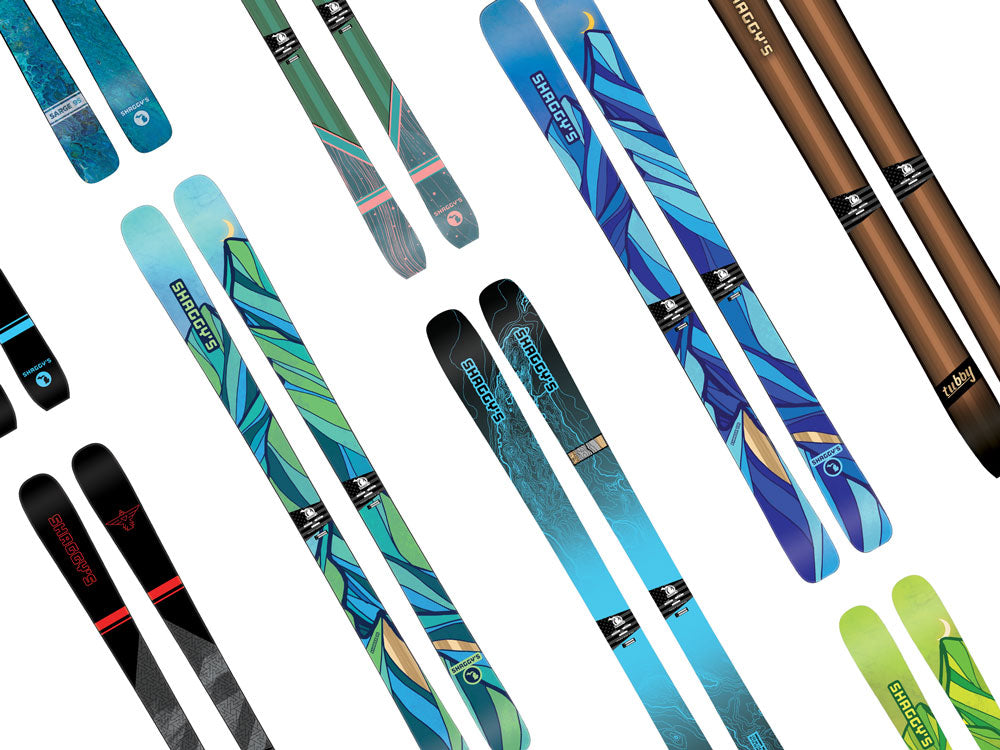 1. SELECT YOUR SKI SHAPE
17 Unique ski shapes to fit your unique style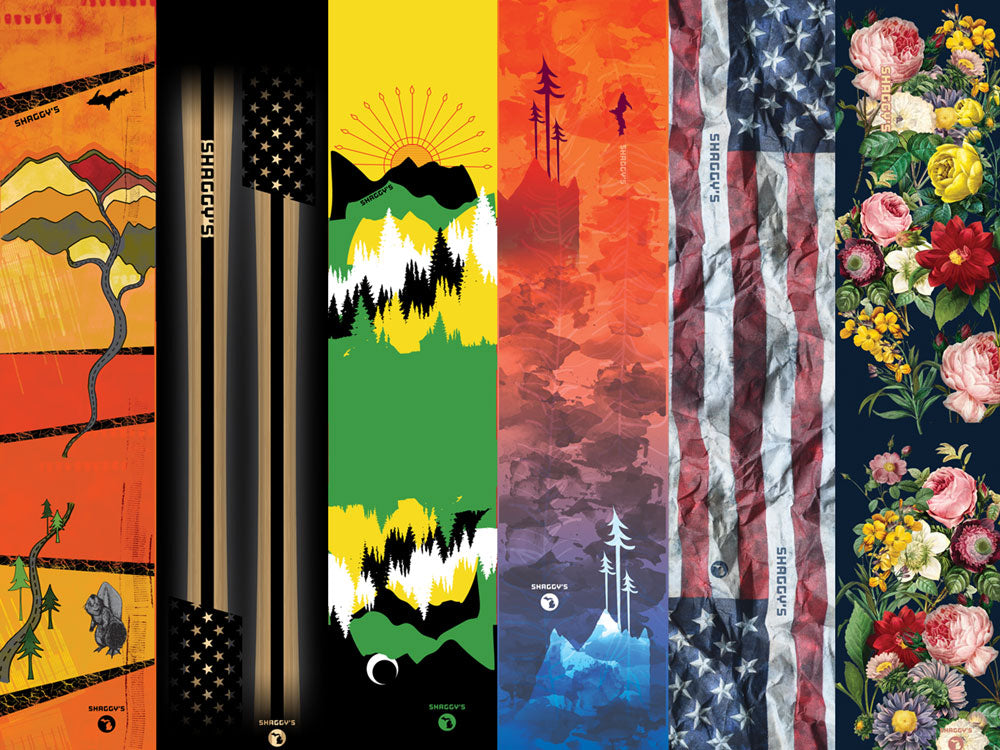 2. Select your ski graphics
Choose from our library of graphics, design your own, or let us design it for you!
3. Customize your build
Go with the stock build or customize the construction of your skis