Category

All Mtn On & Off Trail | Hard Snow

Snow Types

Groomed, Crud/Variable,, Spring Corn, Ice

Terrain

Open Runs/Trails, Moguls, Gladed Trees

Flex

Groomed, Crud/Variable, Powder (boot deep), Spring Corn, Ice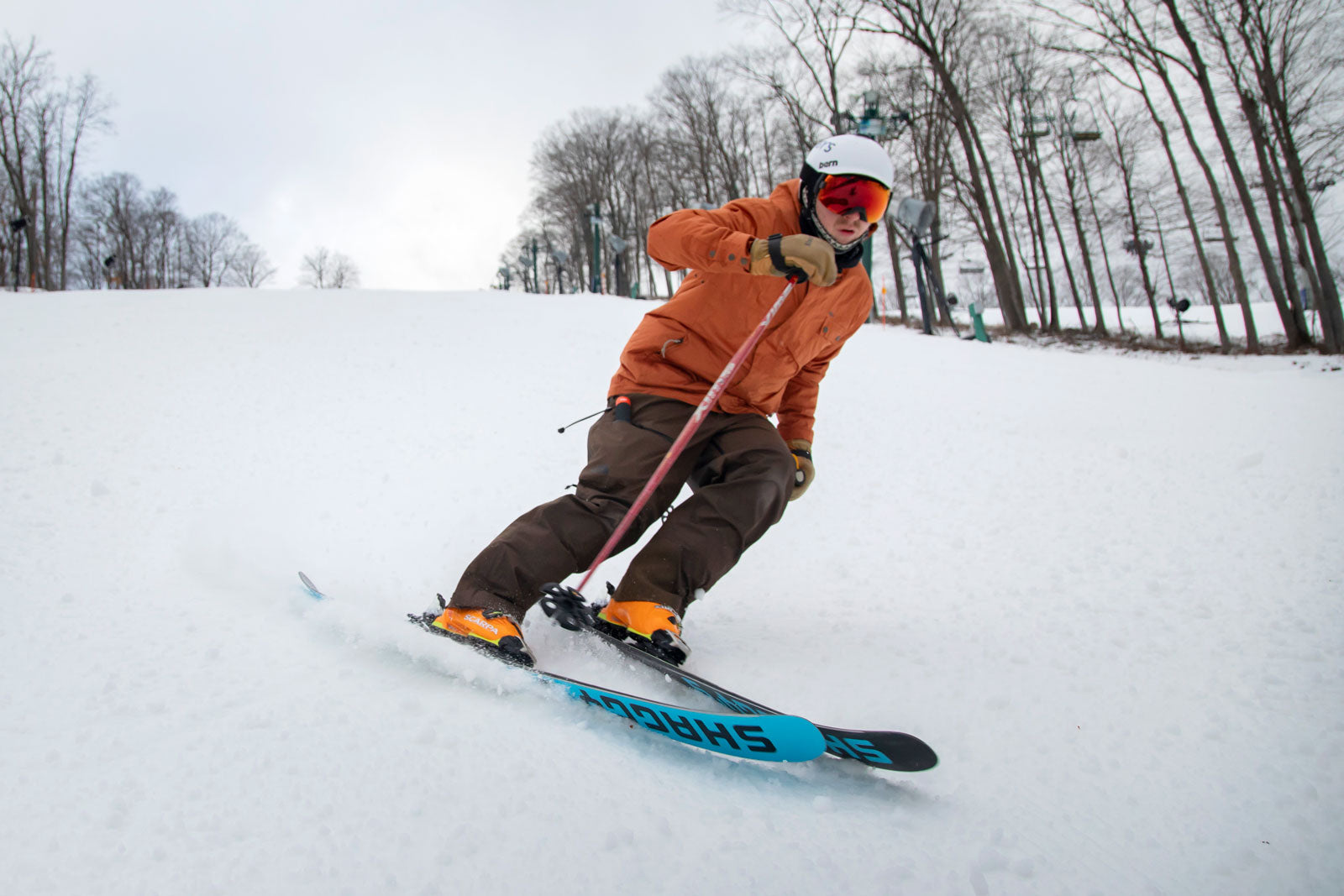 Details
The Ahmeek 85 is made for skiers looking for a playful ski to take all over the mountain when you haven't seen fresh snow in weeks. It's narrow waist and camber + camber pockets underfoot provide you with confidence to hold an edge when the snow is icy and firm. Heading for the bumps? Its moderate flex is forgiving and easy to whip around at both high and low speeds. Heading off the trail? Like it's big brothers (Ahmeek 95/105/115), the Ahmeek 85 features a full twin tail for quick maneuverability in the tight trees. 
When you want a ski to keep things interesting and explore the mountain but don't hit much fresh snow, stop shopping here at the Ahmeek 85 and start your best winter yet.
Specs
| | | | | |
| --- | --- | --- | --- | --- |
| Length (cm) | Dimensions (mm) | Turning Radius (m) | Mounting Setback (cm) | Weight (g/ski) |
| 186 | 119-85-104 | 20-22.5 | -7.0 | 1975 |
| 180 | 119-85-104 | 20-22 | -6.7 | 1860 |
| 174 | 119-85-104 | 18-20 | -6.4 | 1845 |
| 168 | 119-85-104 | 17.75-19 | -4.9 | 1750 |
| 162 | 119-85-104 | 16-18 | -4.9 | 1650 |
Features
Tip rocker maximizes flotation in powder and busts through crud.
Full twintip tail allows the Ahmeek 85 to maneuver easily in the tightest trees.
Camber Pockets molded within the overall camber triple the turn initiation contact points for maximum edge grip on hardpack.
Hybrid MidLight construction combines ash and poplar hardwoods with carbon fiber and lightweight triaxial fiberglass for weight reduction without sacrificing pop and energy.

Balanced flex allows skiers to charge groomers and big terrain, yet have enough flex in the tip and tail to remain playful across the mountain and float through powder.

Rounded mini-cap top edge with full-height UHMW sidewalls are bombproof and provide a sleek look.
Get Yours
Loved using my Shaggy's Limited Series Ski Patrol skis. Not only could I ski everything I threw at it, its design is perfect for getting to patients, sled transportation, and anything else needed for patrol duty. I highly encourage you to get your's today. You won't be disappointed.
Family, Friends, Fun
We're a Different Kind of Ski Company
At Shaggy's Skis, we believe in creating unforgettable memories on the slopes with loved ones, and our skis are designed to enhance those experiences. Our dedication to building strong relationships and fostering a sense of community sets us apart from the pack.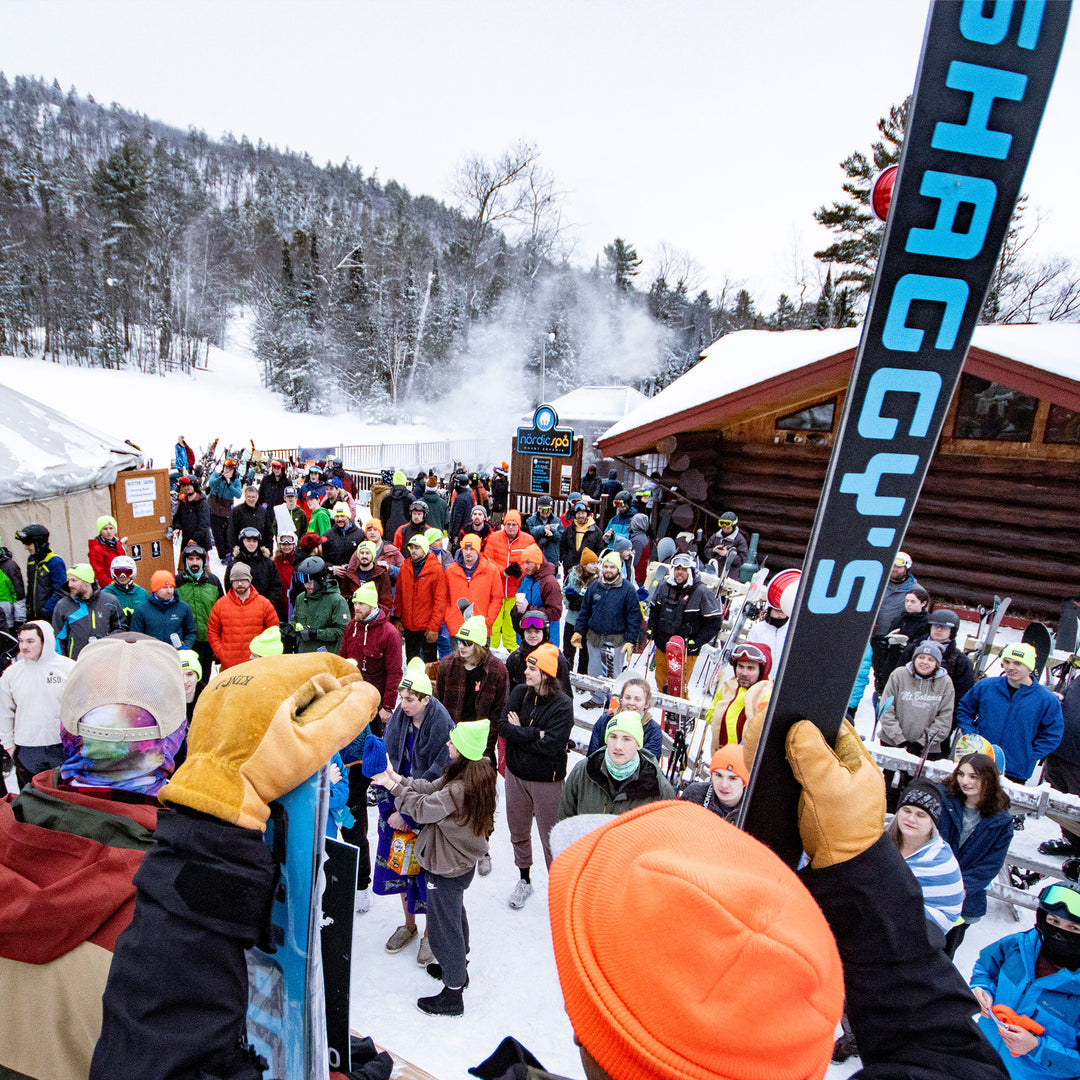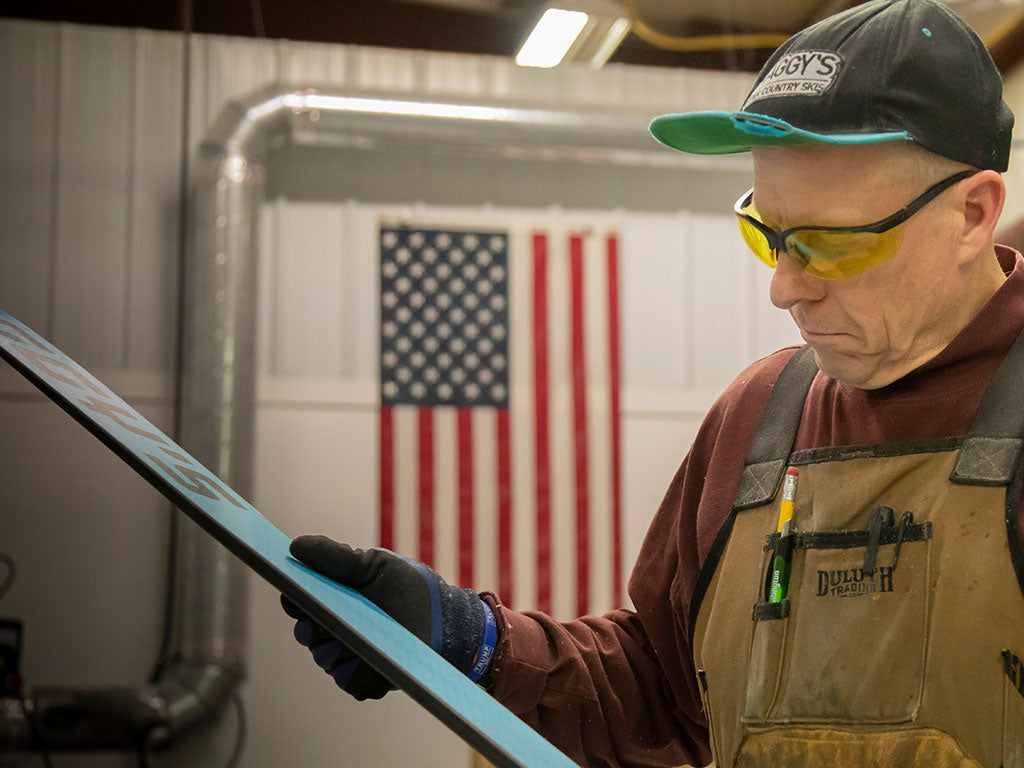 Superior Craftsmanship and Modern Equipment
American Made
At Shaggy's, we combine passionate craftsman with modern equipment to produce the highest quality skis for you, without limitation.