Category

On & Off Trail Twintip

Snow Types

Groomed, Crud/Variable, Powder (boot deep), Spring Corn, Ice

Terrain

Trees, Open Runs/Trails, Moguls, Bowls

Flex

Balanced, stiff underfoot for grip, softer tips for maneuverability and playfulness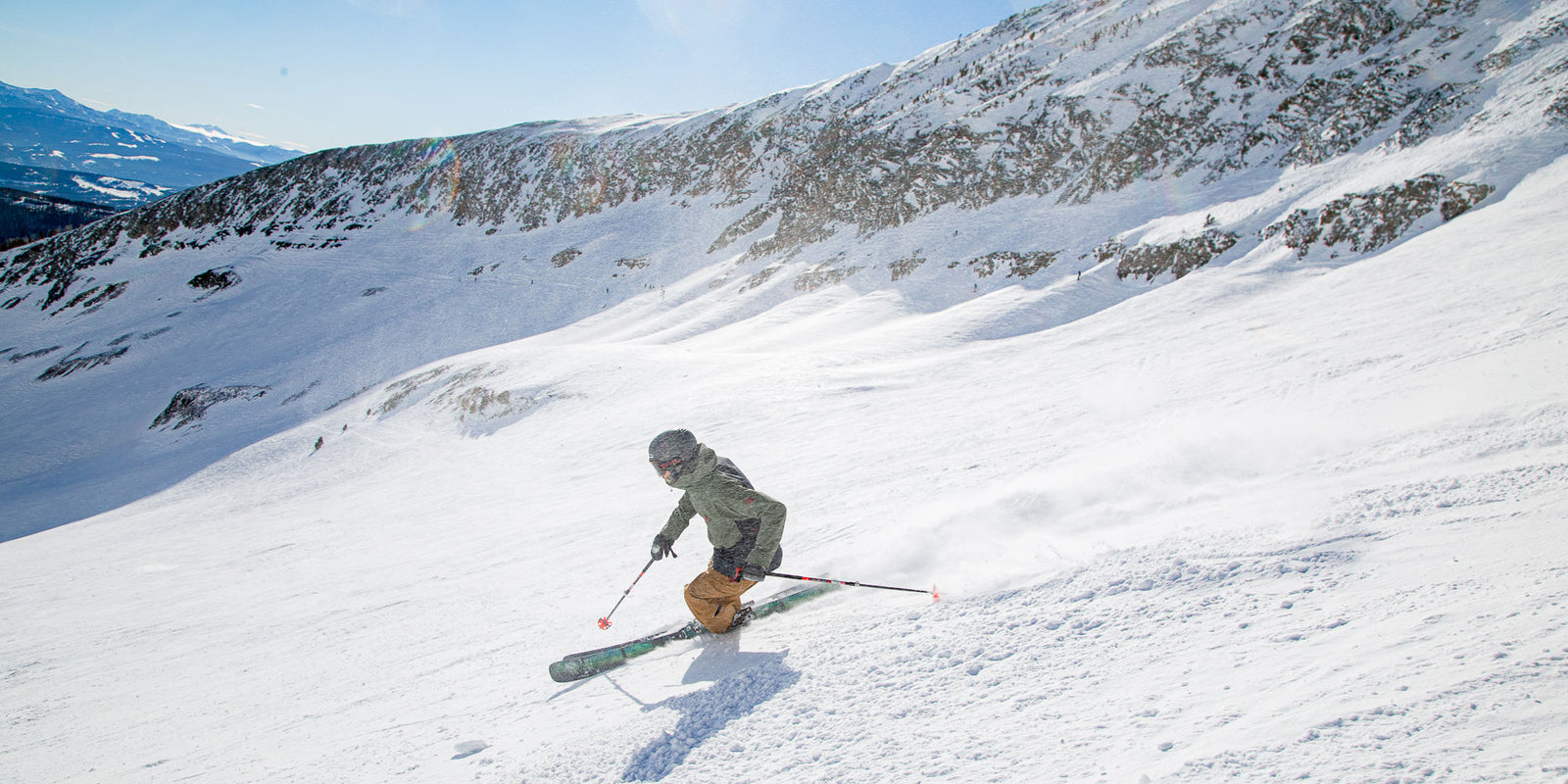 Ahmeek 95 Details
Versatility is the name of the game for the Ahmeek 95. When the snow is hard and icy, this ski provides you with the confidence to hold an edge and link carved turns. But take it into the softer stuff, and it has plenty of capability to cut through crud, play in the bumps, and slash through the trees. If you want a ski to take off-piste without sacrificing hardpack performance, look no further than the Ahmeek 95.
Specs
| | | | | |
| --- | --- | --- | --- | --- |
| Length (cm) | Dimensions (mm) | Turning Radius (m) | Mounting Setback (cm) | Weight (g/ski) |
| 186 | 129-95-114 | 20-22.5 | -7.0 | 1975 |
| 180 | 129-95-114 | 20-22 | -6.7 | 1860 |
| 174 | 129-95-114 | 18-20 | -6.4 | 1845 |
| 168 | 129-95-114 | 17.75-19 | -4.9 | 1750 |
| 162 | 129-95-114 | 16-18 | -4.9 | 1650 |
Features
Tip rocker maximizes flotation in powder and busts through crud.
Full twintip tail allows the Ahmeek 95 to maneuver easily in the tightest trees.
Camber Pockets molded within the overall camber triple the turn initiation contact points for maximum edge grip on hardpack.
Hybrid MidLight construction combines ash and poplar hardwoods with carbon fiber and lightweight triaxial fiberglass for weight reduction without sacrificing pop and energy.

Balanced flex allows skiers to charge groomers and big terrain, yet have enough flex in the tip and tail to remain playful across the mountain and float through powder.

Rounded mini-cap top edge with full-height UHMW sidewalls are bombproof and provide a sleek look.
Primary Ski Area:
North East
Deliverd as requested and more
I ordered custom extra light AHMEEK 95's to focus on Backcountry Touring. I acknowledged and expected the weight loss would be at the expense of
groomer performance. The skis perform as hoped for (light, quick, playful, agile) and are surprisingly good at higher speeds on hard groomers here in the North East. It took me a couple of groomer days to get used to them but after eight resort days and one backcountry day, they just seem to get better and better and more fun each time. There has to be some risk in ordering a custom ski but Shaggy did a great job of listening to what I wanted and delivering more than I expected.
As a bonus there's gratification in receiving such a high-quality product from a small US manufacturer!!
Primary Ski Area:
Bittersweet Otsego Michigan
Ahhhmeek
It took a year to used to the skis, to really get the best out of them. Great in crud and light pow. After a half a season of keeping them out the gates, I tried them and was very impressed in GS and slalom. I had my best runs on beer league with them. I would not buy them for just gates, although they were admirable. Quick enough in tight bumps to make them fun. I am 5'5" on the 174s and wish I went a fuzz smaller for bumps. Took them to Alta and it dumped up to waist deep. Up to a foot they were fine. Couple feet I had to really lean toward the rear which can be hard for Midwestern souls. Overall a great Midwest all mountain ski. For intermediate skiers, they don't turn as easily as others. Setting an edge in ice takes some muscle. Once set it rips. Fantastic at high speed on variable terrain. Riva Ridge at Vail, top to bottom these boards absolutely rocked it. Fast, steady, and great on steeps. No regrets with these. If you want to ski fast, hit bumps, tackle some pow, and even race, these might do it for you.
Primary Ski Area:
Mission Ridge and Stevens Pass
Great
Purchased a pair of 2022 ahmeek 195s. Love them. I ski everything that mother nature gives us and these skis handle it all including deep powder. I learned to ski powder on skinny skis and still will not ski fat boys in powder. I patrolled for 23 years and feel that these skis are the best I have had.
Primary Ski Area:
East Coast
Awesome Skis!
First season on these skis (21/22 Winter) and they rode awesome. I went from old Liberty 105s to the Ahmeek 95s and the transition was worth it. These skis are very responsive and didn't let me down. I primarily ride east coast PA/NY mountains (10 days this year) so I deal with a lot of Crud and Ice and these handled the conditions perfectly. I went to Park City for a week (rode 4 days) and rode these on the groomers/trees and 10" of pow and they tackled every condition wonderfully. The staff at Shaggy's is top tier as well. I have asked questions and they have been able to help every time. Would recommend 100x.
Family, Friends, Fun
We're a Different Kind of Ski Company
At Shaggy's Skis, we believe in creating unforgettable memories on the slopes with loved ones, and our skis are designed to enhance those experiences. Our dedication to building strong relationships and fostering a sense of community sets us apart from the pack.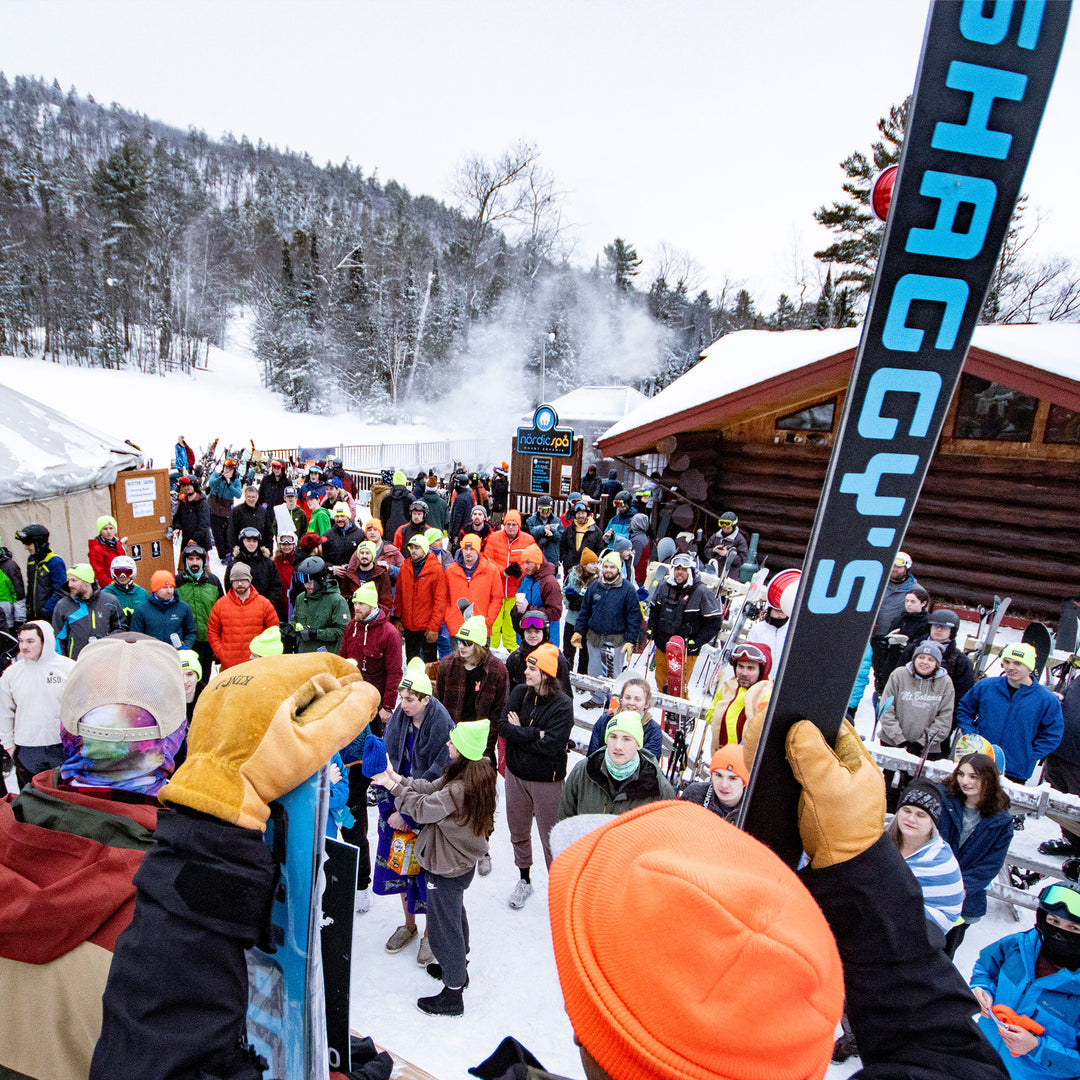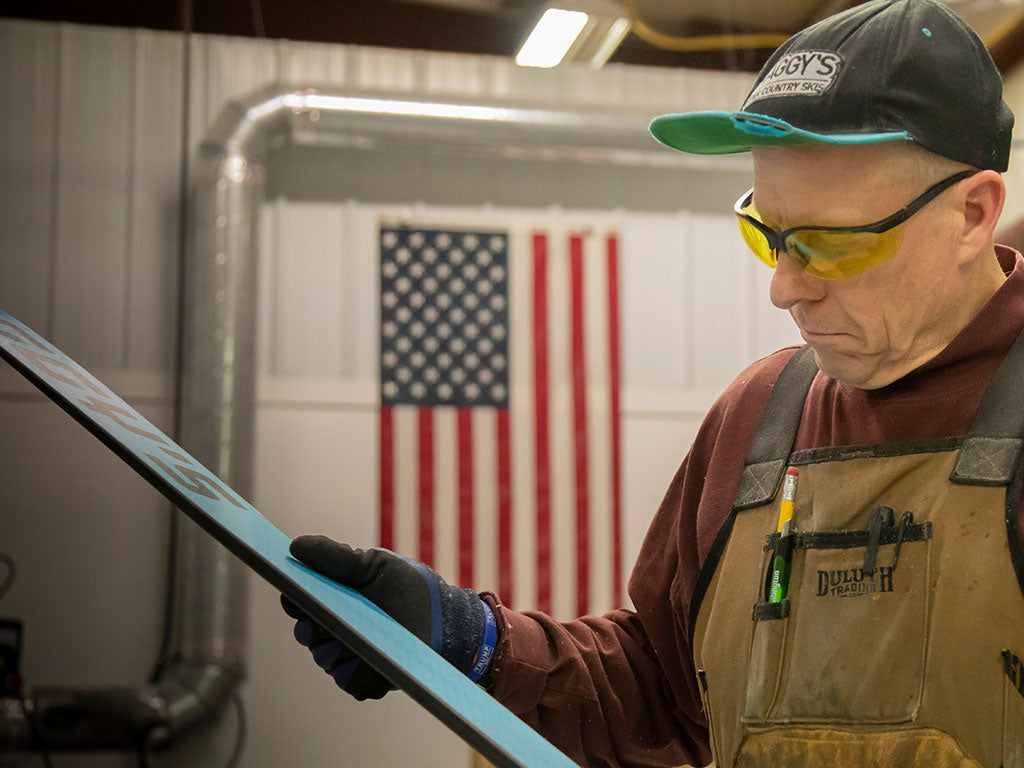 Superior Craftsmanship and Modern Equipment
American Made
At Shaggy's, we combine passionate craftsman with modern equipment to produce the highest quality skis for you, without limitation.