Category

All Mtn On-Trail | Soft Snow

Snow Types

Crud/Variable, Powder, Groomed, Spring Corn

Terrain

Open Runs/Trails, Bowls, Moguls

Flex

Powerful and stiff, craves to be driven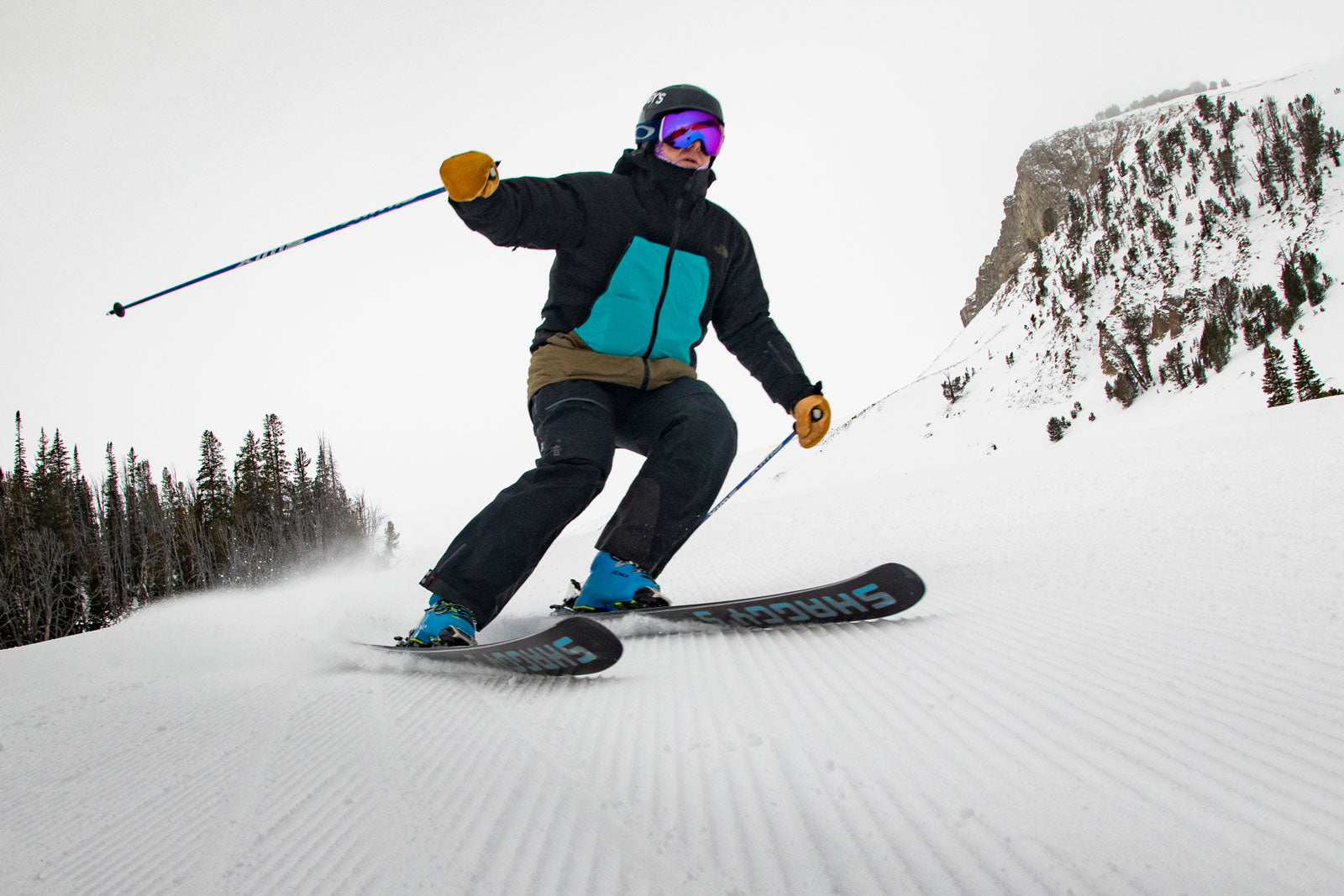 Details
The Brockway 100 is the ski that defies categorization. A tight sidecut, stiff flex, and nearly flat tail combine to provide incredible carving performance for a ski this wide. You'll be amazed at the relentless edge grip, no matter the conditions. When the snow is soft, the fat tip with generous rocker easily planes over fresh powder, and the nanoMAG® Damping System lends a stable ride in even the most chopped-up crud. If you're looking for a wide, hard-charging ski to handle any type of snow, the Brockway 100 is the perfect fit.
Specs
| | | | | |
| --- | --- | --- | --- | --- |
| Length (cm) | Dimensions (mm) | Turning Radius (m) | Mounting Setback (cm) | Weight (g/ski) |
| 186 | 143-100-124 | 19 - 20.9 | -9 | 2150 |
| 180 | 143-100-124 | 17.5 - 19.25 | -9 | 2035 |
| 174 | 143-100-124 | 16.5 - 18.2 | -9 | 1975 |
Features
Tip rocker maximizes flotation in powder and busts through crud.
Flat tail with minimal rise provides pop out of turns.
Camber Pockets molded within the overall camber triple the turn initiation contact points for maximum edge grip on hardpack.
Hybrid MidLight construction combines ash and poplar hardwoods with carbon fiber and triaxial fiberglass for a smooth and stable, yet energetic ride.

nanoMAG® Damping System makes chatter on ice and choppy groomers a thing of the past.

Full-height UHMW sidewalls bonded with eight layers of rubber are bombproof.
Build Notes
Ride Notes: Stiff, powerful, precise, and aggressive. Haven't found a speed limit, can take anything I put in and the edge hold is unwavering.
Design Needs: Stiff flex - snappy/energetic rebound - damp/smooth on hardpack - float in powder - no speed limit
Purpose: Make an all mountain ski that can be driven like a race ski, but excel in a wide variety of conditions. Radius should split the difference between a slalom and GS ski. Give the ski enough backbone so everything you put in, you get out - make them a ski to be driven!
John Thompson
Skier Level: Expert | Brockway 100 Length: 180cm | Height: 5'10"
Brockway 100 - 174 cm - Great Colorado Ski
Got the Brockway 100 for use in the midwest and Colorado. They work well in the midwest unless the snow is all out hard pack then the carves are too hard to initiate due to the width. In Colorado they were great. Skied great in packed powder but excelled in powder. The 100's are great for out west but I would go with the 90's for the midwest.
Primary Ski Area:
Mt. Holly
Got these skis since it was time to replace my old Ahmeeks and I loved the design on them. When they came in, I was not disappointed. These skis look amazing and carve effortlessly, and work great for all different terrain. My favorite skis!
Family, Friends, Fun
We're a Different Kind of Ski Company
At Shaggy's Skis, we believe in creating unforgettable memories on the slopes with loved ones, and our skis are designed to enhance those experiences. Our dedication to building strong relationships and fostering a sense of community sets us apart from the pack.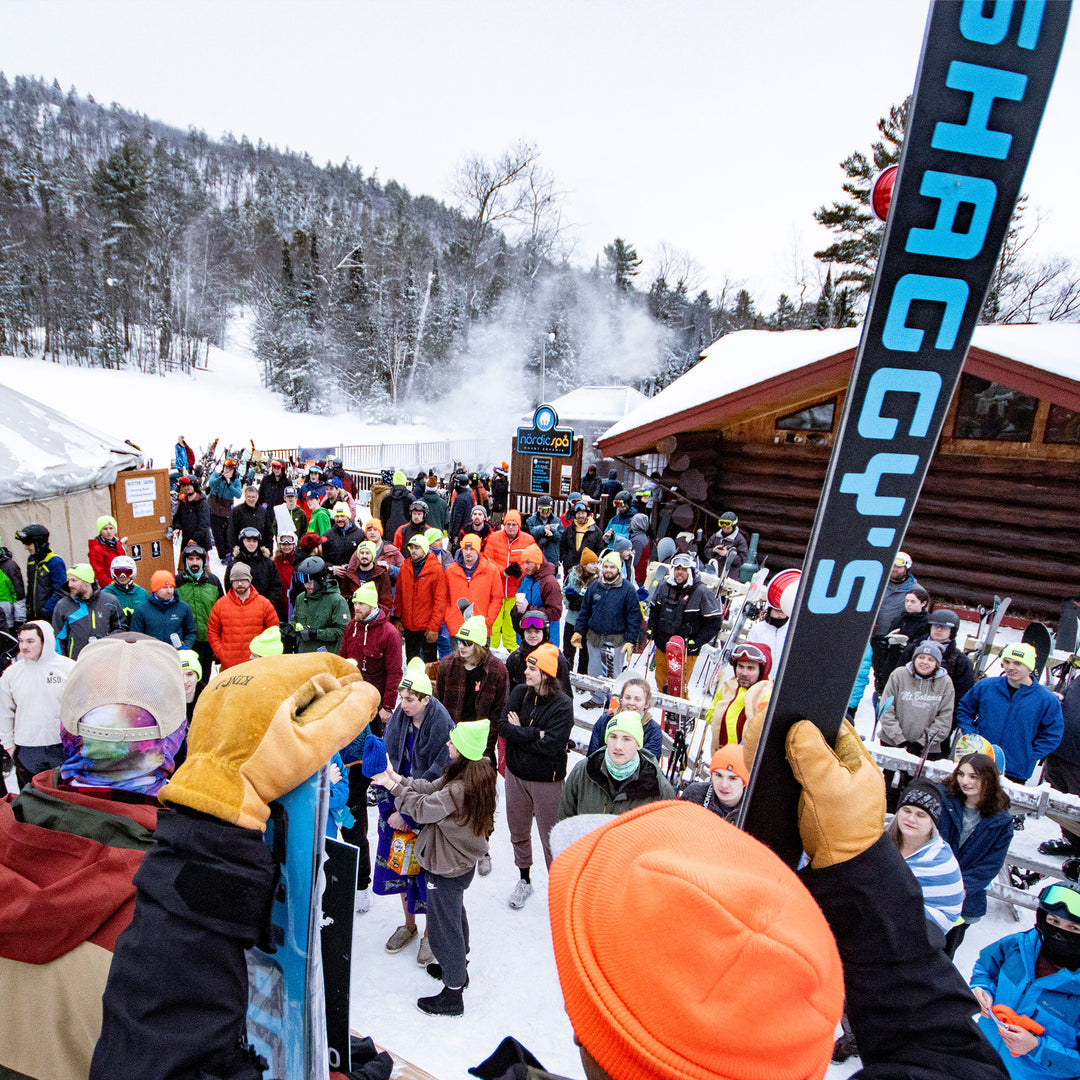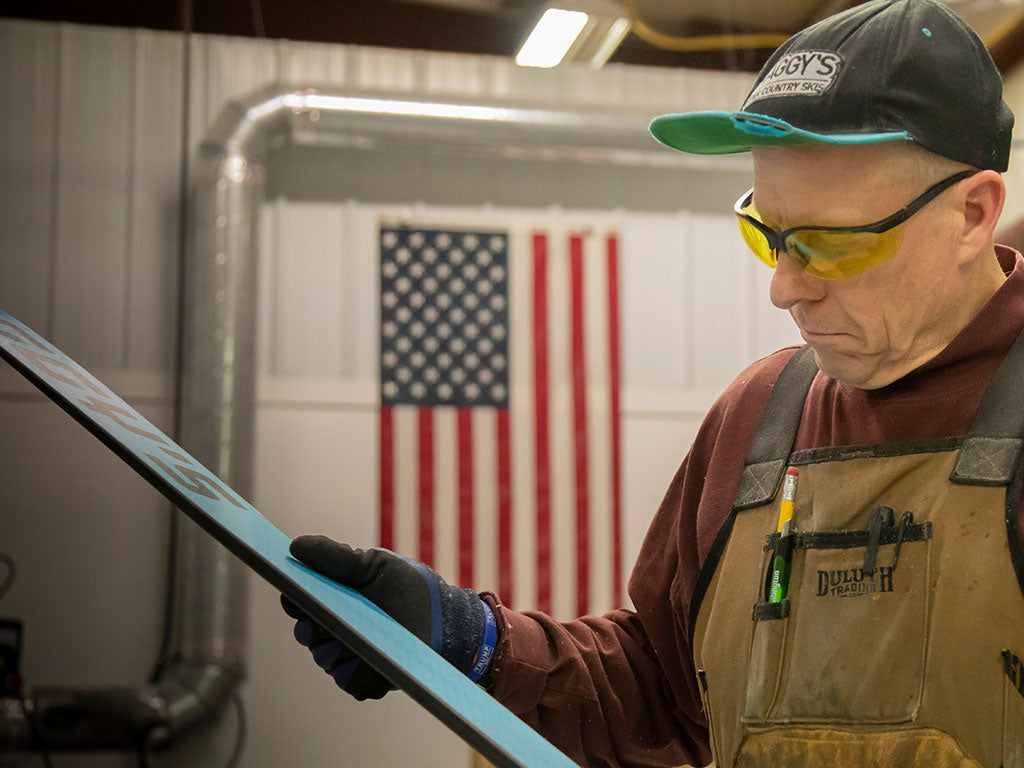 Superior Craftsmanship and Modern Equipment
American Made
At Shaggy's, we combine passionate craftsman with modern equipment to produce the highest quality skis for you, without limitation.