Category

All Mtn On-Trail | Hard Snow

Snow Types

Groomed, Hardpack, Ice

Terrain

Open Runs/Trails, Moguls

Flex

Stiff, smooth and energetic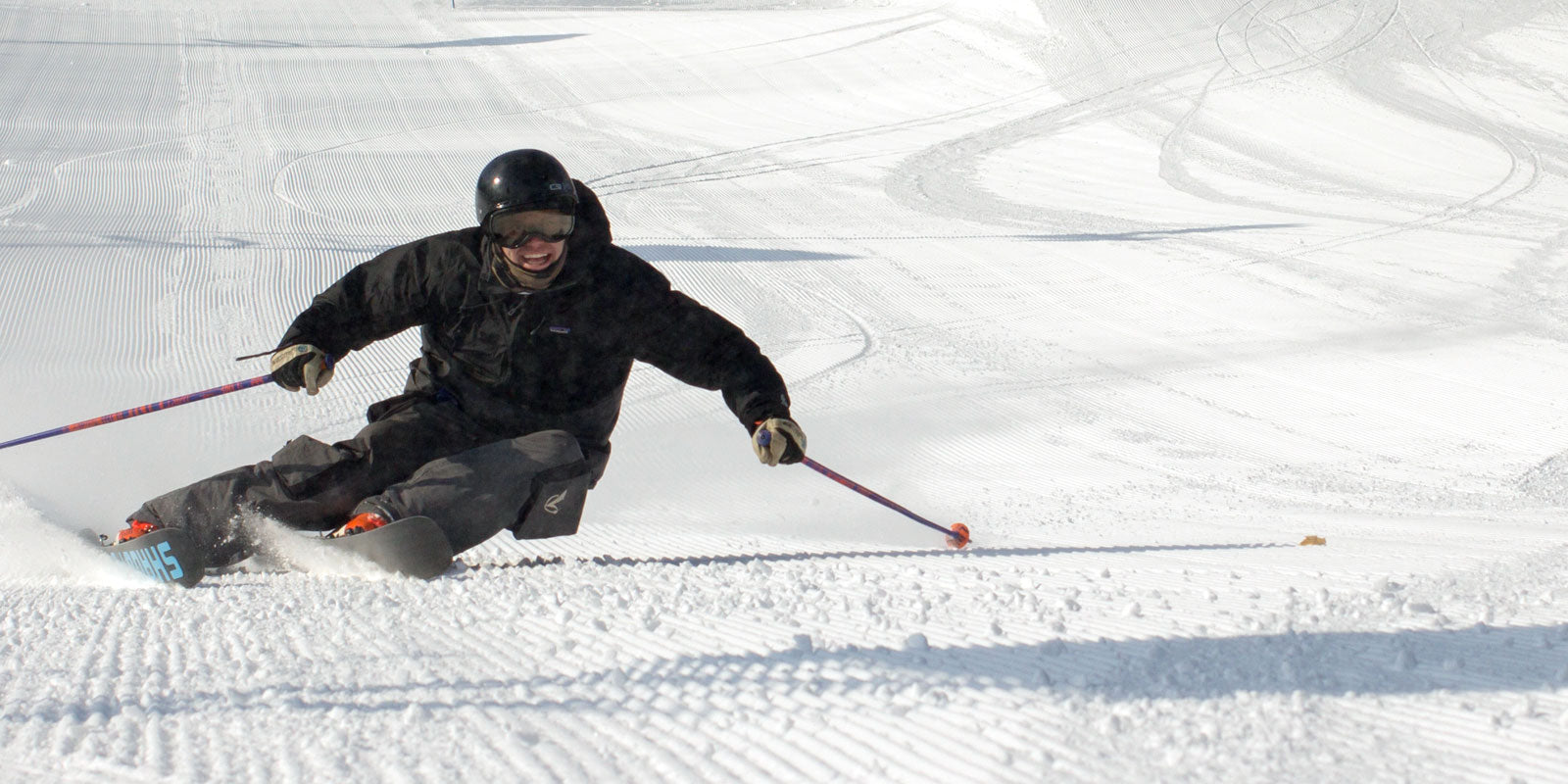 Details
As our narrowest unisex model, the Brockway 80 craves speed and being laid on edge. With a tight turn radius and light weight, this ski is incredibly agile and nimble, traits you'll appreciate when linking quick turns on groomers. When the surface turns into scraped-off hardpack, the nanoMAG® Damping System provides a smooth ride, and the tenacious edge grip won't let you down. If you want a stiff, powerful ski that can dominate any on-piste condition, the Brockway 80 is exactly what you're looking for.
Specs
| | | | | |
| --- | --- | --- | --- | --- |
| Length (cm) | Dimensions (mm) | Turning Radius (m) | Mounting Setback (cm) | Weight (g/ski) |
| 186 | 123-80-104 | 18.65 - 20 | -9 | 1950 |
| 180 | 123-80-104 | 17.25 - 19 | -9 | 1840 |
| 174 | 123-80-104 | 16.2 - 17.8 | -9 | 1654 |
| 168 | 123-80-104 | 15.1 - 16.6 | -9 | 1585 |
| 162 | 123-80-104 | 14 - 15.4 | -9 | 1475 |
Features
Tight radius makes for a quick, agile ski that excels at short to medium turns.
Flat tail with minimal rise provides pop out of turns.
Camber Pockets molded within the overall camber triple the turn initiation contact points for maximum edge grip on hardpack.
Hybrid construction combines ash and poplar hardwoods with carbon fiber and triaxial fiberglass for a smooth and stable, yet energetic ride.

nanoMAG® Damping System makes chatter on ice and choppy groomers a thing of the past.

Rounded mini-cap top edge with full-height UHMW sidewalls are bombproof and provide a sleek look.
Primary Ski Area:
Afton alps
Light weight, stable, powerful
Ski partoller in Minneapolis area, so mostly ice and hard snow with a light powder day mixed in. So far this season I've been impressed with these skis. They are featherweight compared to my previous skis, yet they are stable at high speed. These skis just want to go super fast! They are quite stiff as well, so these are not for beginners. It took me a little time to get used to them, but now that I'm comfortable using them, I've found them to be very versatile and have a high end feel to them. For how stable they feel, it's just insane they are so light. Just be prepared to really push them hard if you want edge grip on short turns.
We also got about 6" of fresh snow the other night and these did great. You won't need fat powder skis unless you get a bit more. These floated and turned quite well.
Thanks to the Shaggy's team for making such a great ski!
Primary Ski Area:
Midwest
Perfect Short Radius Turns
I should've had these for my slalom racing days haha. These skis will CARVE! It's such a joy to bounce back and forth on the hill. Thank YOU!
Primary Ski Area:
My home hill is Chestnut Mountain in Galena IL on the bluffs above the Mississippi River
Brockway 80 is a badass frontside ski
I've been riding Ahmeek 105s for a couple years and absolutely love them out west or on softer midwest snow, but the hard stuff doesn't like them so I grabbed a pair of Brockway 80s. Great skis that love to run fast. I'm a big guy and got the 186 length and can crank arcs with no chatter. Love these babies.
Primary Ski Area:
Michigan
Turn on a dime, perfect for Midwest and East Coast
Demoed for the day on Boyne Mountain the 2021 Brockway 80 (174cm) side-by-side against the Ameek 105 (180cm). Both amazing skis with different use cases. The Brockway 80 are ideal for the crusty, hardpack, icy, groomed conditions that are common in the Midwest and East Coast. These skis LOVE to turn and are incredibly responsive. They grip on any snow conditions; whether the icy moguls of Idiot's Delight, bulletproof frozen manmade crust on Superbowl, or frozen corduroy of groomed runs like Hemlock, McClouth, or FIS. They make skiing hardpack and icy conditions FUN, with complete control and lightning quick response whether skiing tight slalom or riding the rails with leaned over GS carves. No slipping and sliding across the crust to catch an edge, the Brockways catch, grab and hold an edge, and then instantly release and transition to the other edge. While they lack the width to float on powder, if frontside marked trails are where you primarily ski, and you are looking for a ski that is ultra-responsive and suited to the crusty, hardpack, and often icy conditions of the Midwest or East Coast, the Brockway 80s should be on your shortlist.
Great skis!
Got them in the Hubbel 85 as I ski mostly crap conditions. They are some of the nicest skis I've ever used. The Graphics generate a lot of compliments and inquiries.
Family, Friends, Fun
We're a Different Kind of Ski Company
At Shaggy's Skis, we believe in creating unforgettable memories on the slopes with loved ones, and our skis are designed to enhance those experiences. Our dedication to building strong relationships and fostering a sense of community sets us apart from the pack.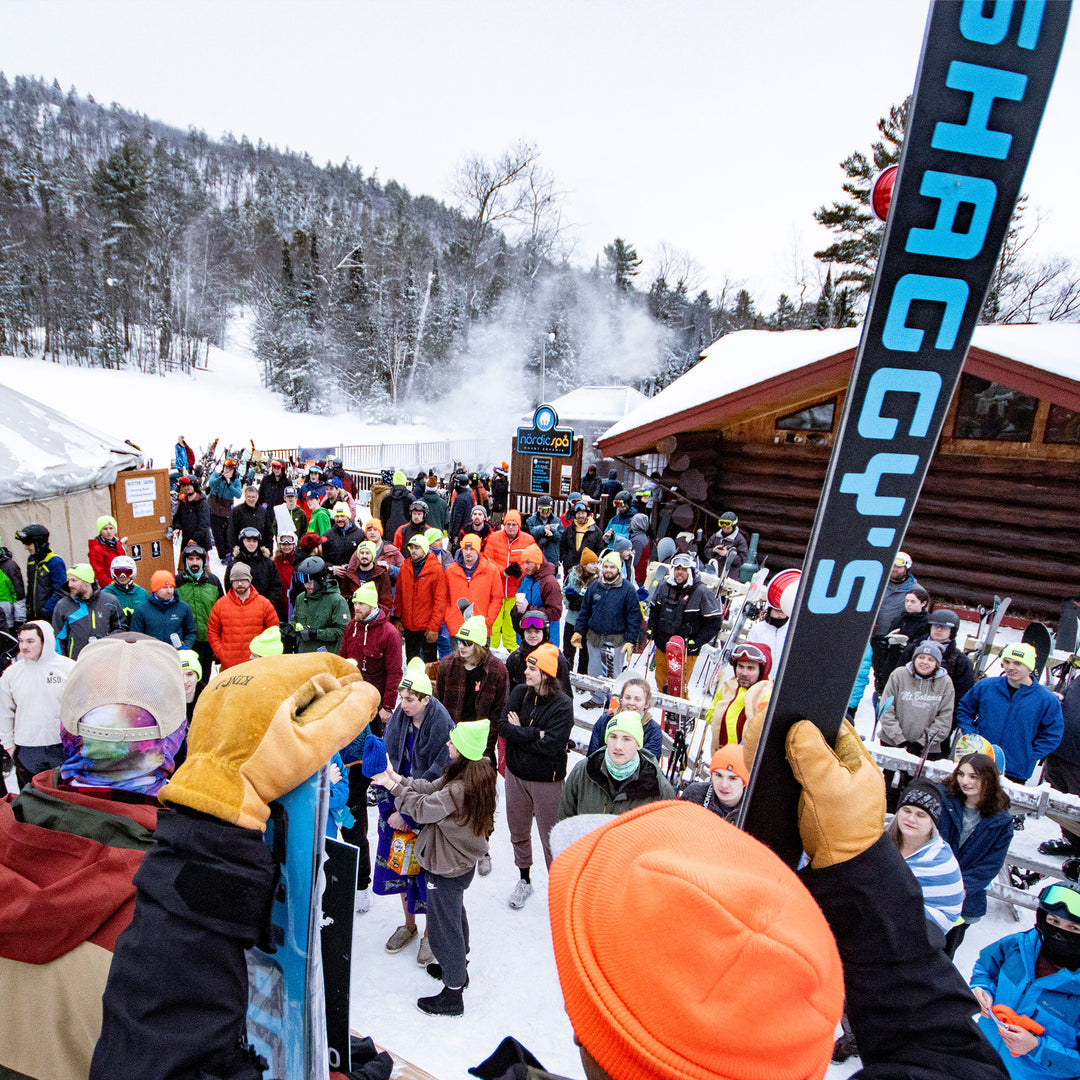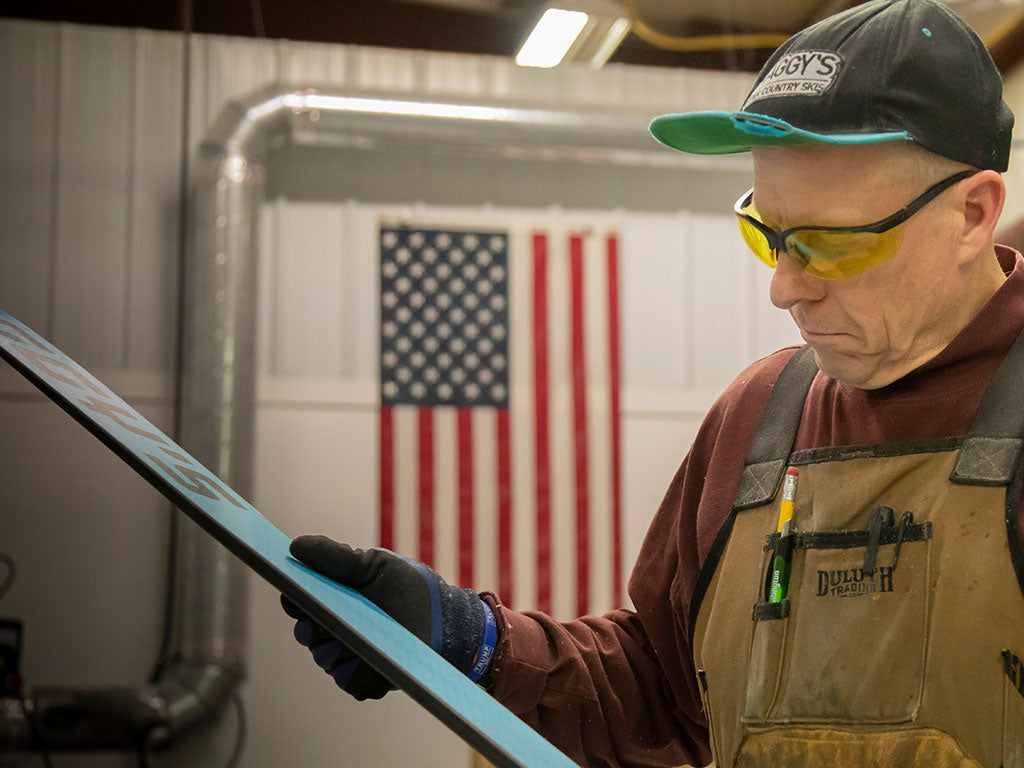 Superior Craftsmanship and Modern Equipment
American Made
At Shaggy's, we combine passionate craftsman with modern equipment to produce the highest quality skis for you, without limitation.