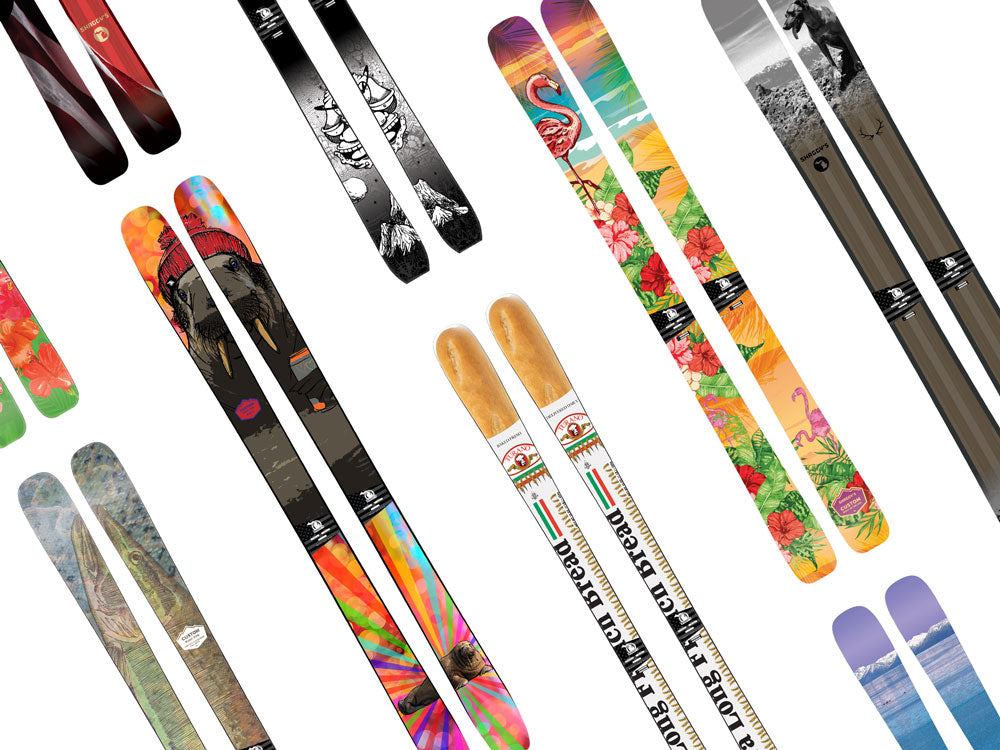 Customize your Fun Carver 88
Starting at only $999.
From Custom Graphics to full custom construction, we do it all!
Launch Custom Ski Builder
Category

All Mountain Carving

Snow Types

Groomed, Crud/Variable, Powder, Spring Corn, Hardpack

Terrain

Open Runs/Trails, Moguls, Trees

Flex

Moderate flexing huge tip and rock solid, race inspired tail
Fun Carver 88 Details
WHAT IS THIS SKI????
A huge powder inspired 152 mm rockered tip - an 88 mm frontside friendly waist - and a race inspired stiff flat tail…
Until we name it, we're calling it the Fun Carver 88. It's the only name that does it justice. Or maybe we should just call it the reverse mullet - party in the front, business in the back.
This ski will make you a better skier and people on the chairlift will turn their heads in awe as you rip immaculate slalom turns on a ski with a 150 mm + tip!
If you want to make every vertical foot count with tight turns, then hop off the trail in fresh pow - there's only one ski you want - and it's this one!  It's weird, funky, and kind of confusing to look at - but the sh!% eating grin on your face after your first run will tell the whole story.
This isn't a one ski quiver -  it's different. It's the ski that compliments your true All Mountain skis, (like the Ahmeek 105s you probably already have). 
This is the Fun Carver, it's extremely easy to initiate those high-G tight slalom inspired turns with the energy and pop of a one year old Siberian Husky. With a moderate flexing tip and rock solid tail, this ski is the whole package, even when you want to let it run medium-to-large radius turns.
And now on to the technical jargon...
Full ash hardwood core - for maximum snap and pop

Full width biaxial carbon fiber for increased torsional stiffness = more grip

nanoMAG Damping System to reduce chatter and vibration on hardpack snow

Rockered tip for easy turn initiation and the blast through powder/crud/variable snow

Traditional camber underfoot for immediate edge grip

Stiff flat tail for rocket-like energy coming out of a turn - but it's still easy enough to break out of a turn
Specs
Length (cm)
Dimensions (mm)
Turning Radius (m)
Mounting Setback (cm)
Weight (g/ski)
168

152

-87.5-115

12.5

-9.5

1910
174
152-87.5-115
13.5
-9.5
1910
180
152-87.5-115
14.5
-9.5
1910
Family, Friends, Fun
We're a Different Kind of Ski Company
At Shaggy's Skis, we believe in creating unforgettable memories on the slopes with loved ones, and our skis are designed to enhance those experiences. Our dedication to building strong relationships and fostering a sense of community sets us apart from the pack.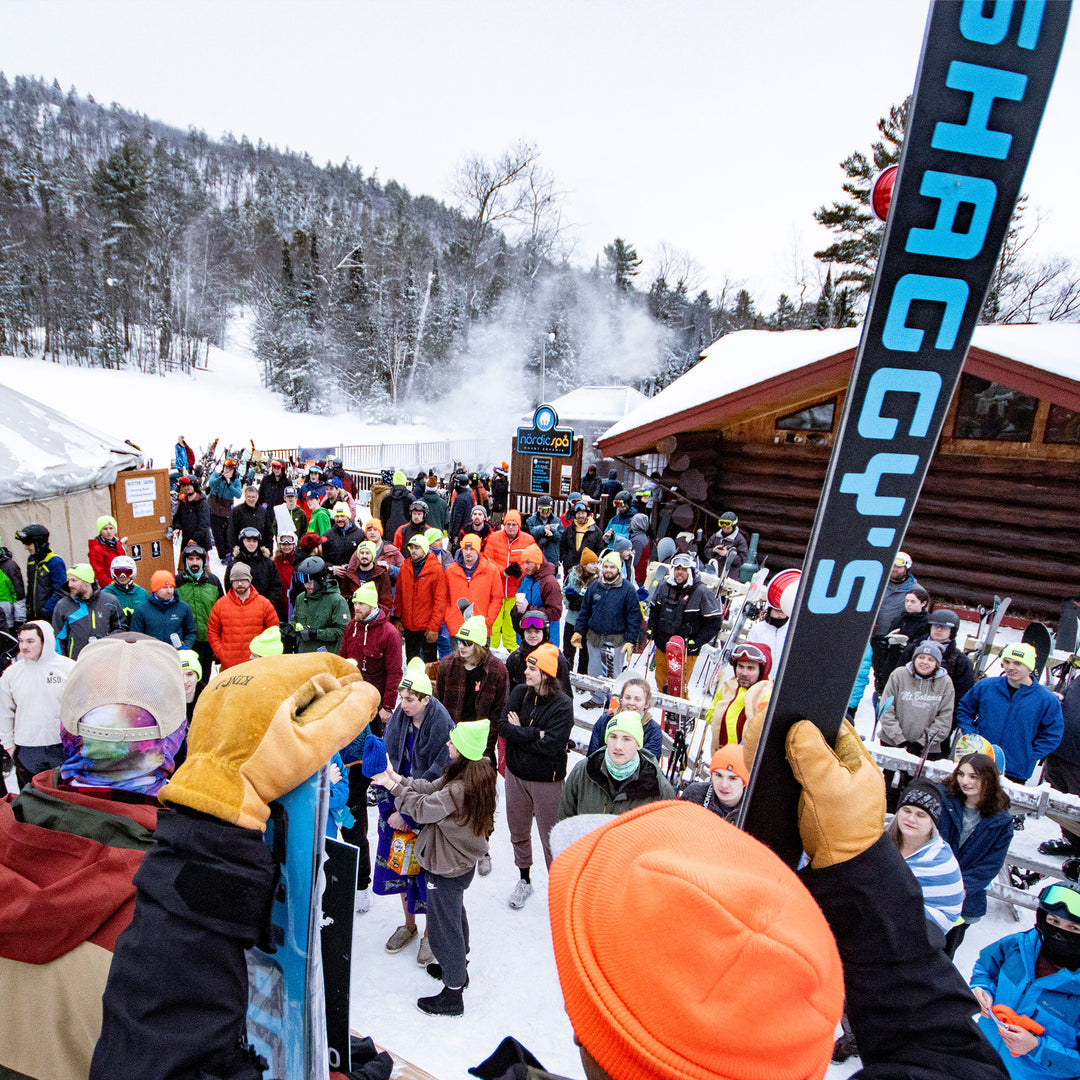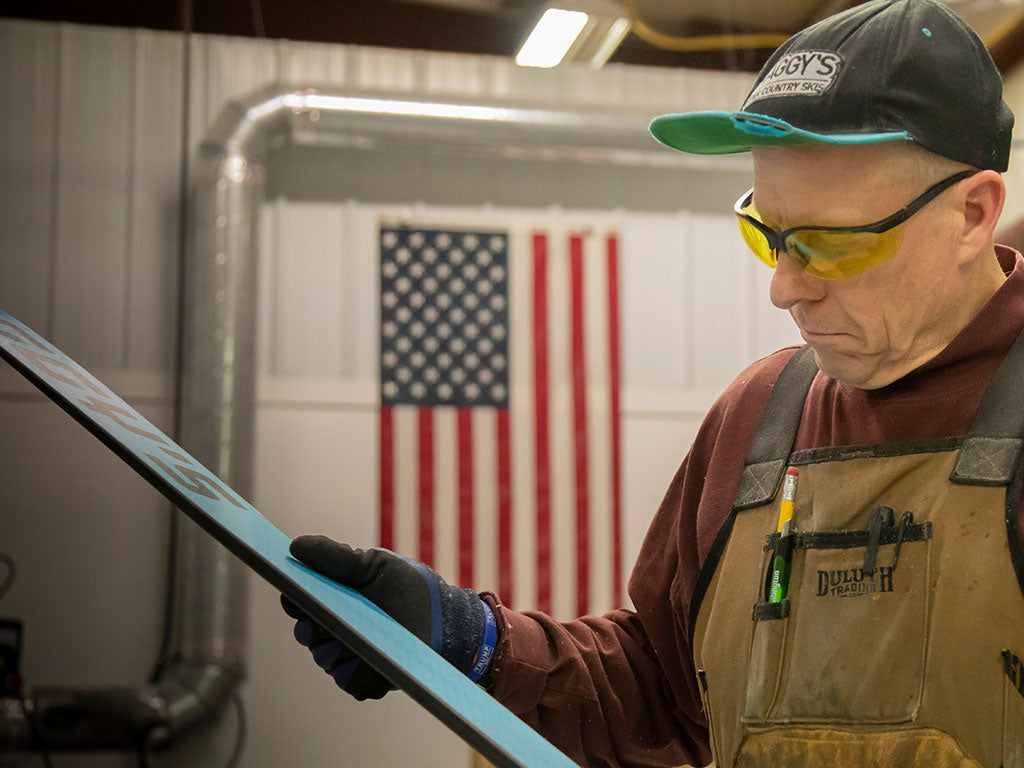 Superior Craftsmanship and Modern Equipment
American Made
At Shaggy's, we combine passionate craftsman with modern equipment to produce the highest quality skis for you, without limitation.