Category

On & Off Trail: Aggressive

Snow Types

Crud/Variable, Powder, Groomed, Spring Corn, Windblown

Terrain

Trees, Open Runs/Trails, Bowls, Moguls, Chutes

Flex

Stiff midbody and tail, moderately stiff tip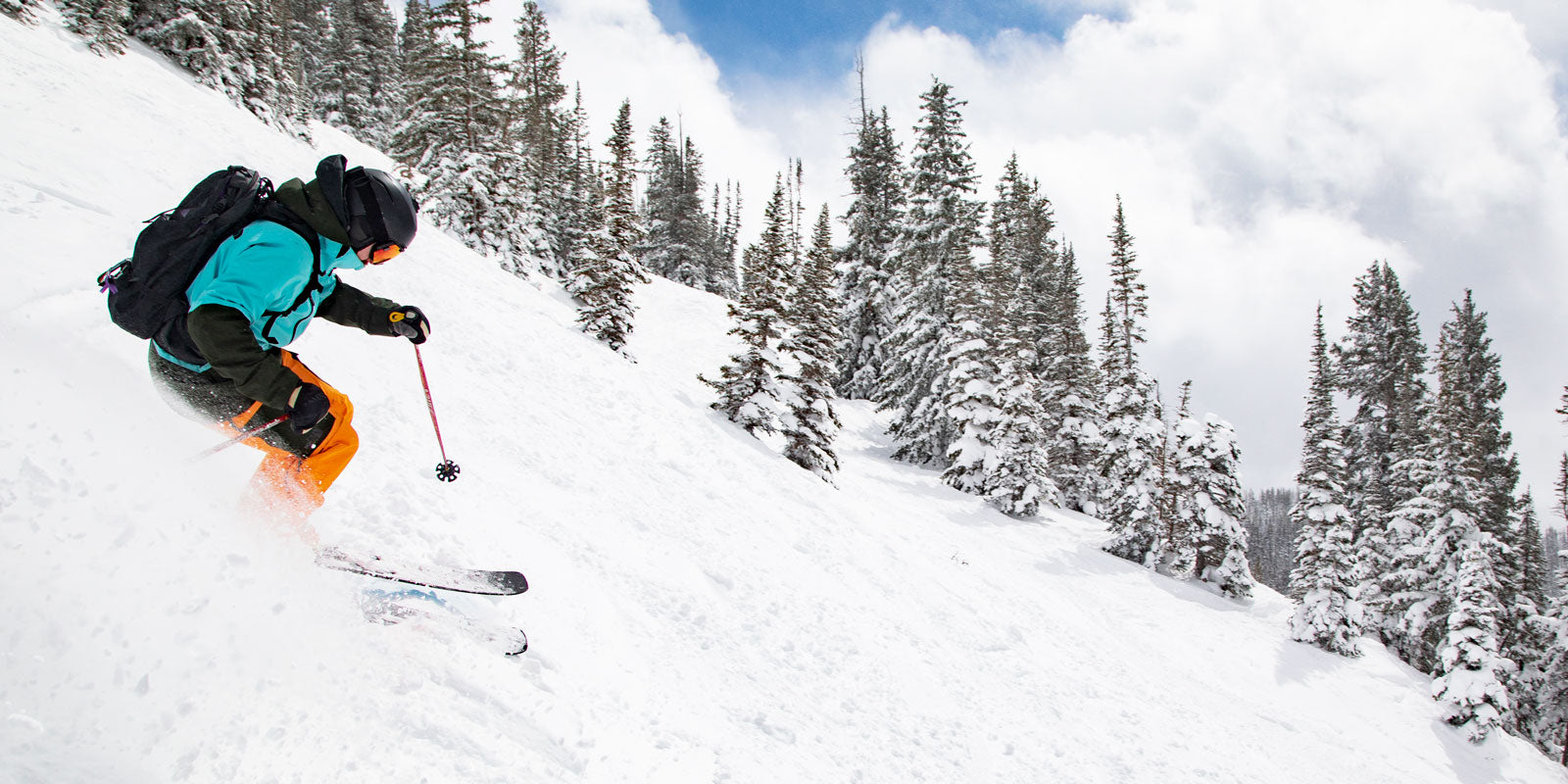 Details
The Mohawk 98 is built for demanding skiers that want to rail turns over variable snow types, then charge through the trees and bumps with a strong yet smeary tail.
On trail, its quick turning radius and strong edge grip lets you lay down deep arcs in hard snow. Off trail, ample tip and tail rocker allow you to float in powder and easily smear out of a turn. The Mohawk 98 rewards an aggressive skier with an energetic flex and pop from turn-to-turn. A stiff mid-body and nanoMAG damping keep the Mohawk tracking through crud and chopped up snow with ease. 
Milled 3D core pockets reduce swing-weight on this already strong yet svelte ski. Put it all together, the Mohawk 98 delivers a high performance ride anywhere on the mountain.
Specs
| | | | | |
| --- | --- | --- | --- | --- |
| Length (cm) | Dimensions (mm) | Turning Radius (m) | Mounting Setback (cm) | Weight (g/ski) |
| 186 | 133-98-118 | 20.5-22.5 | -8.0 | 2080 |
| 180 | 133-98-118 | 19-20.9 | -8.0 | 1950 |
| 174 | 133-98-118 | 18-19.8 | -8.0 | 1870 |
| 168 | 133-98-118 | 16.5-18 | -8.0 | 1750 |
| 162 | 133-98-118 | 15.5-17 | -8.0 | 1680 |
Features
Tip and tail rocker maximize flotation in powder and bust through crud.
Rockered low rise tail allows you to easily maneuver in trees, but is powerful when carving.
3D Milled Core Pockets reduce weight while maintaining full height sidewalls over the edges.
Hybrid core construction combines ash and aspen hardwoods with carbon fiber and lightweight triaxial fiberglass for weight reduction without sacrificing pop and energy.
Stiff overall flex affords stability at speed and energy coming out of a turn

nanoMAG® Damping System makes chatter on ice and choppy groomers a thing of the past.

Rounded mini-cap top edge with full-height sidewalls are bombproof and provide a sleek look. 
Mohawk 98
Got a pair of the Mohawk 98s to hit the backcountry here in the PNW. They float when you need them to and shine on consolidated conditions, too. Love these new boards!
Primary Ski Area:
Cascade Mountain
Let's go girls!
These girls are everything! I've had my eyes on Shaggy's for years, and was finally able to make it happen. Since I wasn't able to demo the Mohawks or the Medoras (which I was also considering), I put my trust in the team at Shaggy's to make recommendation. Lynn, Shari, and Jeff were so helpful! I'm so happy with how the custom graphics turned out. I have yet to ride a lift without getting compliments!
These ski excellent, even with the little snow we've had in Wisconsin. They've performed better than I expected on hard groomers, great on soft groomers, and they "floated" through the "powder" while it lasted. I can't wait to get into some pow and trees with them! So far, they've checked all my boxes.
Ladies, don't overlook these skis! I'm so glad Lynn suggested them for me. They are my girls and we have a blast!
Oh- and if you are at Cascade on a Saturday, you might luck out and see me, the donut lady, with Saturday chairlift donuts. Don't be shy. KT Glazers are the 💣!
✌🏼
Primary Ski Area:
All over
Buy some Mohawk's, you won't be sorry!!
These are my 3rd pair of Shaggy's … I love them all, but the SHAGGY'S 2023 MOHAWK 98's are my favorite! They are lightweight with virtually no chatter. Most importantly, they are fun … carve perfectly on rough and groomed! Can't wait for many more years of skiing Shaggy's!
Primary Ski Area:
East coast
Your next favorite ski!
As a longtime Shaggy's ambassador, I've been lucky to ski on many pairs of Shaggy's skis. I am very pleased to report that the 2023 Mohawk 98 is the perfect ski to compliment the Shaggy's lineup. This ski is predictable edge to edge, but responsive enough to still be a ton of fun. It rails turns when you want it to, but maintains just enough early rise in the tail to let you break free for those slash turns. The 98mm waist width plays well in all snow conditions, and quickly became my go to ski for almost everything this past season. Light enough to be a backcountry ski, but burly enough to withstand a season of lift accessed laps. The Mohawk 98 excelled just as well on countless east coast variable backcountry days as it did skiing off the summit of Revelstoke in knee deep pow. I've been an avid proponent for both the Ahmeek and the Phoenix models in the past, and while I don't love them any less, the Mohawk 98 currently has my heart. I'm really happy that this ski is no longer a prototype, but more so the next ski for many ripping skiers out there.
Family, Friends, Fun
We're a Different Kind of Ski Company
At Shaggy's Skis, we believe in creating unforgettable memories on the slopes with loved ones, and our skis are designed to enhance those experiences. Our dedication to building strong relationships and fostering a sense of community sets us apart from the pack.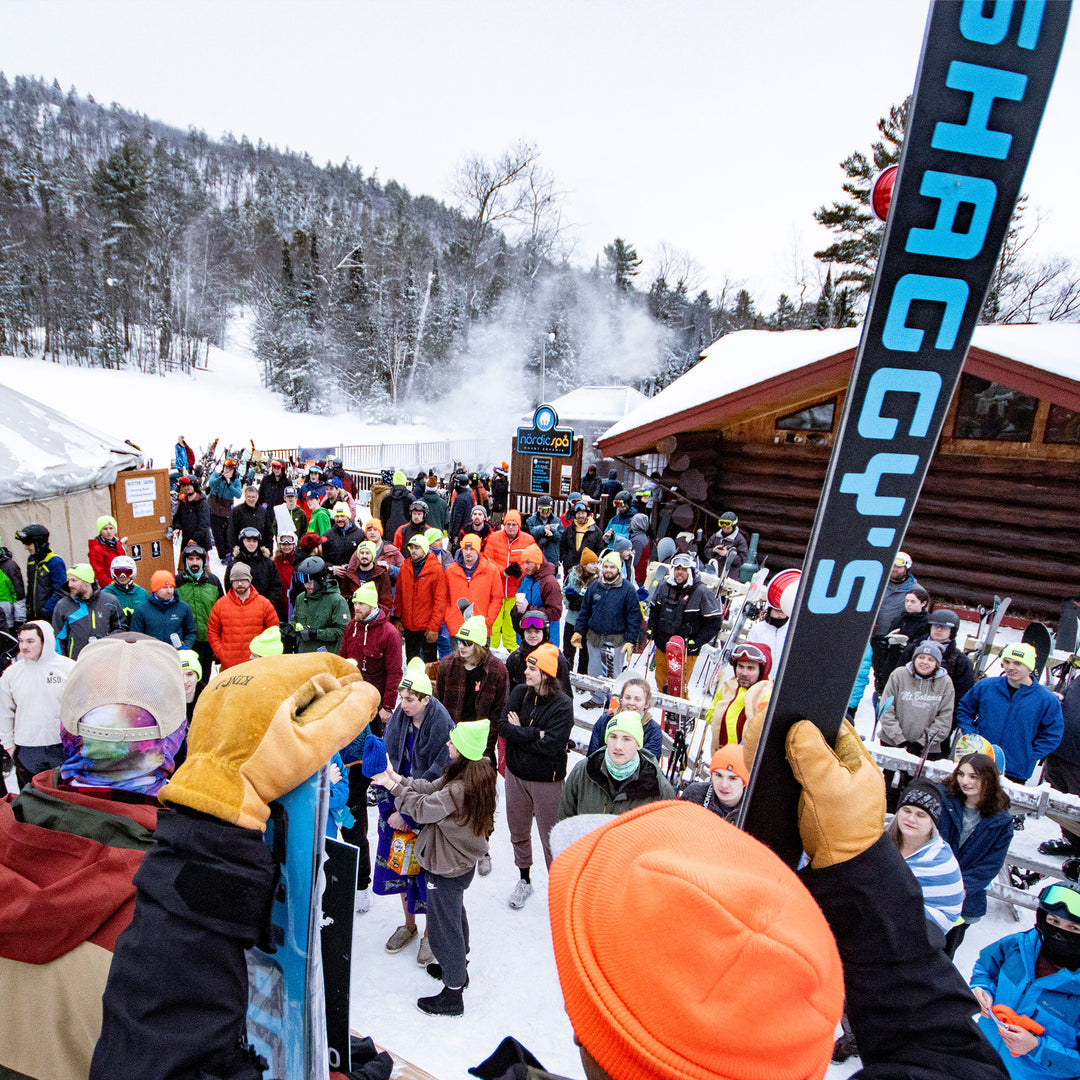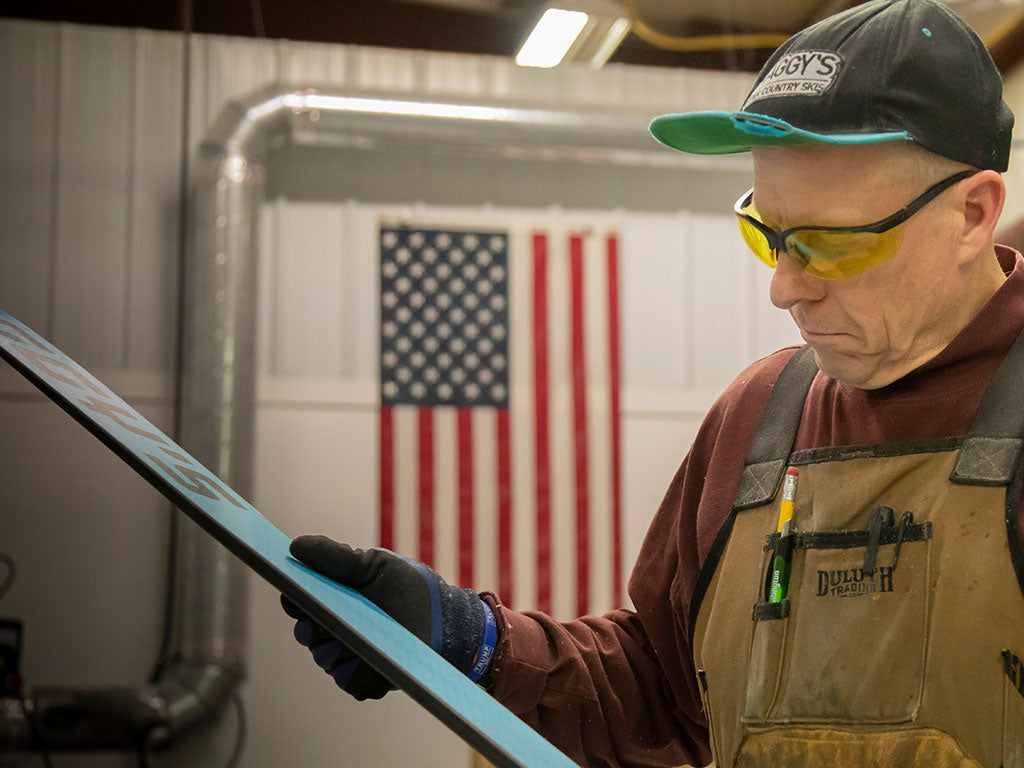 Superior Craftsmanship and Modern Equipment
American Made
At Shaggy's, we combine passionate craftsman with modern equipment to produce the highest quality skis for you, without limitation.