Category

All Mountain Park & Jib

Snow Types

Crud/Variable, Groomed, Spring Corn, Powder (<6 in)

Terrain

Park, Trees, Open Runs/Trails, Bowls, Moguls

Flex

Moderate flex, leaning on the softer/playful side with enough backbone to stomp big landings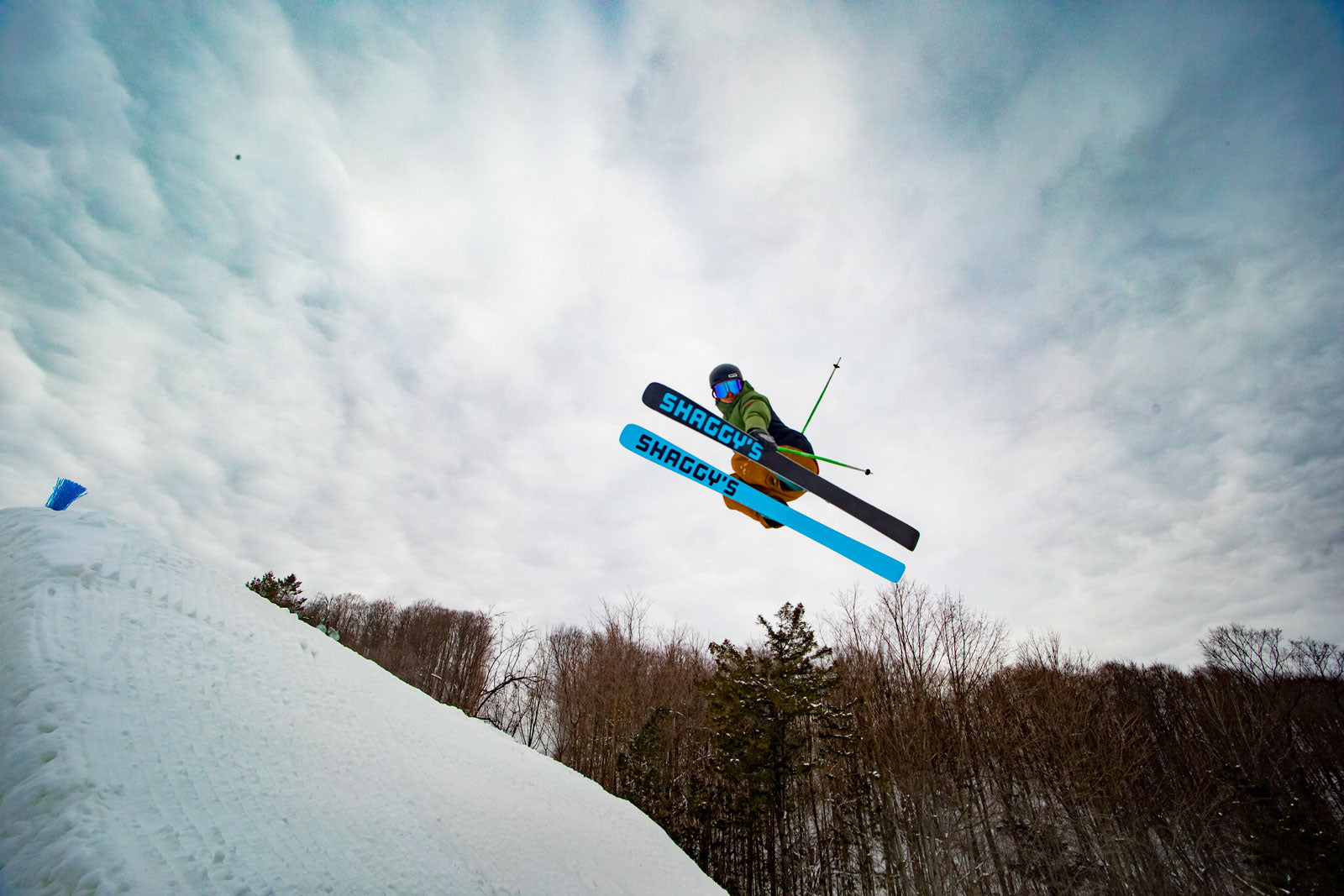 Details
For those who lap the park but want a ski that can also handle typical all mountain duties, the Sarge 95 is the perfect fit. The most playful and poppy model in our lineup, it's right at home hitting rails and sending kickers. But when you want to rip groomers and smear through the trees, the Sarge 95's rocker-camber-rocker profile provides a great platform for aggressive skiing. With a bombproof build, the Sarge 95 is ready to make the entire mountain your playground.
Shape/Specs
Length (cm)
Dimensions (mm)
Turning Radius (m)
Mounting Setback (cm)
Weight (g/ski)
182
126-95-121
18.3
-3.0
1810
176

12

6-95-121

17.1
-3.0
1775
170

12

6-95-121

16
-2.9
1680
164

12

6-95-121

15
-2.9
1610

Features
Tip and tail rocker allow you to easily whip the skis around as fast as you can move 'em.
Heat-treated 2.2 mm edges provide enhanced durability.
Camber Pockets molded within the overall camber triple the turn initiation contact points for maximum edge grip on hardpack.
Full ash hardwood core provides a smooth, energetic ride with endless pop.
Full-height UHMW sidewalls bonded with eight layers of rubber are bombproof.
Build Notes
Ride Notes: Playful and fun yet stable for blasting though crud and chunder. The early rise tip and minimal camber underfoot offer great maneuverability. The camber pockets grip the hardpack even when your edges are worn down.
Design Needs: Playful, soft flex in the tips and tails - rock solid underfoot - stable on everything from ice to light powder.
Purpose: Build a playful jib ski that can be used all over the mountain as well as in the park. It needs to be perfect for people looking to blast off the groomed runs, hit jumps, stumps, and crush bumps.
Logan Stanley
Skier Level: Expert | Sarge 95 Length: 176cm | Height: 5'8"
Primary Ski Area:
PineKnobPark
Great park and all mountain ski
I ski mainly park, and these skis have held up very well through a year of bashing them on rails and abuse in the terrain park. They also do very well in many all mountain situations, but they are a little skinny when it comes to powder skiing. That's obviously not what they're meant for though so that's not a knock. Overall I love the skis so far and would recommend them to any park rider on the fence about getting these skis.
Primary Ski Area:
Northern Michigan
All Mountain Terrain Ski
I skied the Sarge 95 all season. Great ski that handles bumps, powder and grooms. On trail off trail and back on... like a dream.
Only 1 complaint. Wish the top coat was more durable so they stay pretty. Highly recommend to any ski spirit.
Primary Ski Area:
Telluride
More than just a park ski
I work in Telluride as a ski instructor and the sarge started out as my free style ski and turned into my daily ride. Most fun ski I've ever experienced. I've ripped this from the park to groomers to 8-12 inches of fresh champagne pow and they do not disappoint. Hard to find a park ski with the perfect flex and pop that I can still carve when the terrain calls for it.
Awesome shape
Love the tip shape great for flotation in powder
Primary Ski Area:
Glades and open runs, no backcountry yet
Versatile freeski
I'm 52 and if I had any park days, they're behind me. I purchased the Sarge95 this winter after skiing a K2 Shreditor 102 for the last two seasons. I was riding the K2s as a means to get off-trail and to enjoy freeskiing a bit more, but with my weight at 165# and with 102 mm underfoot, they didn't do very well on hardpack. After talking about parameters with Jeff we arrived at the Sarge95. Well, this season I wasn't able to do any backcountry, but have skied more glades then ever before. Add to that the crazy variable winter we've had here and the Sarge95s have handled about everything I've thrown at them, from icy hardpack to powder days. I'd recommend the Sarge95 to not just park users, but to anyone with a lighter weight that gets off-trail and wants a playful and versatile ski.
Family, Friends, Fun
We're a Different Kind of Ski Company
At Shaggy's Skis, we believe in creating unforgettable memories on the slopes with loved ones, and our skis are designed to enhance those experiences. Our dedication to building strong relationships and fostering a sense of community sets us apart from the pack.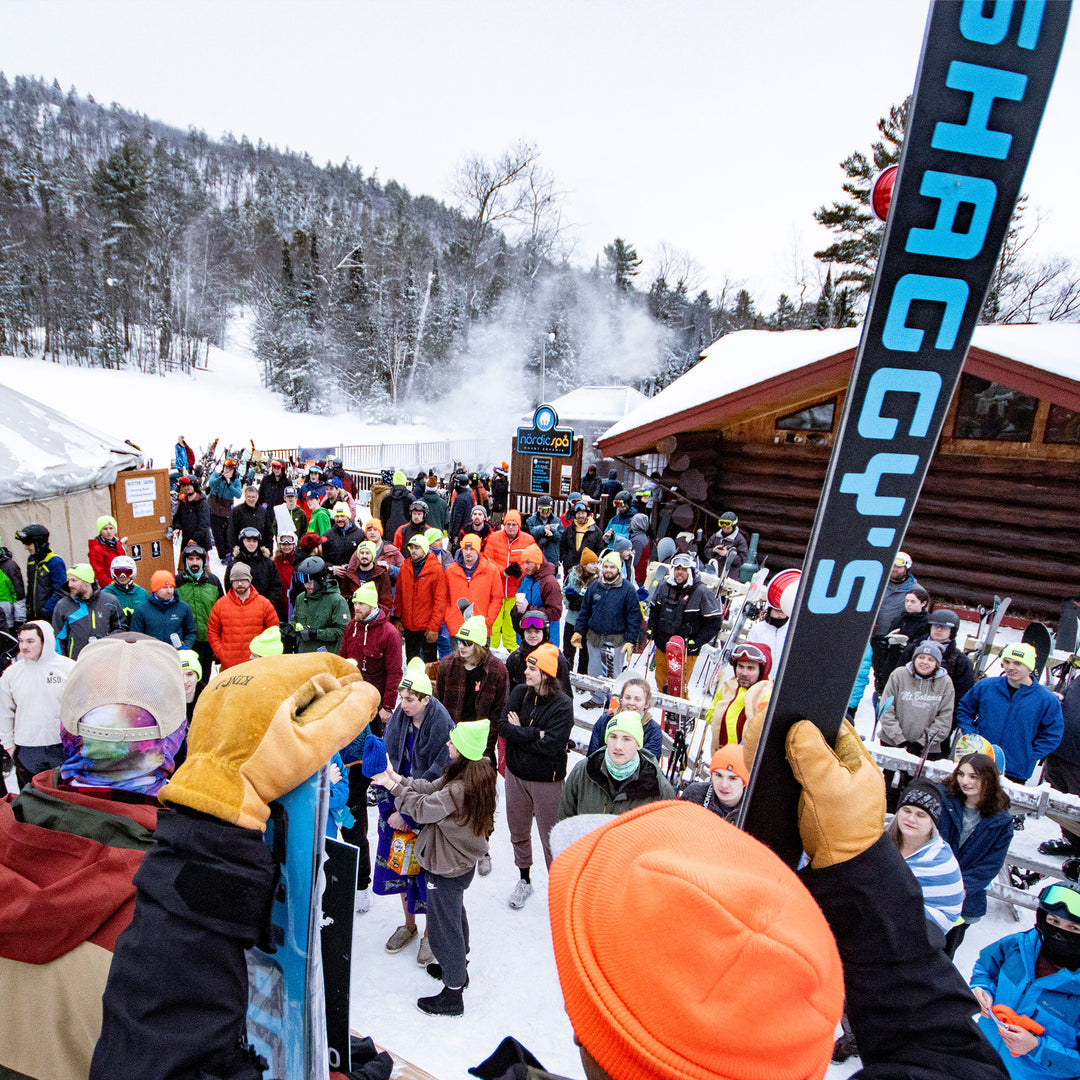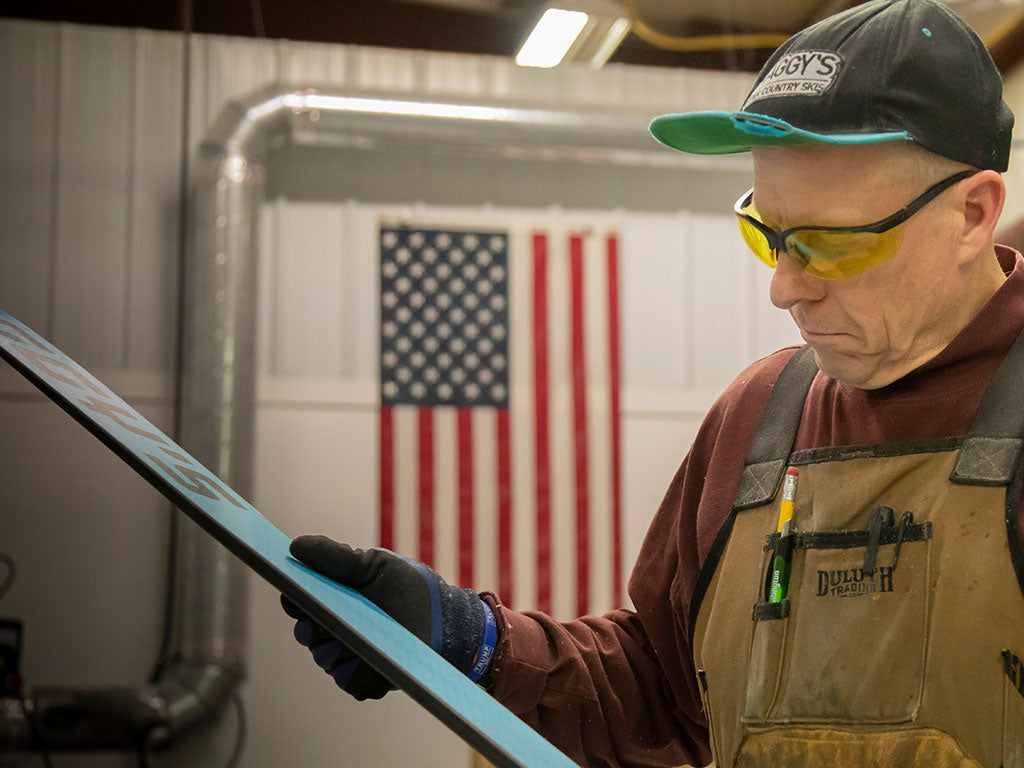 Superior Craftsmanship and Modern Equipment
American Made
At Shaggy's, we combine passionate craftsman with modern equipment to produce the highest quality skis for you, without limitation.