Proudly made in USA
Each and every pair of Shaggy's Skis is built by hand is our own factory in Northern Michigan, USA.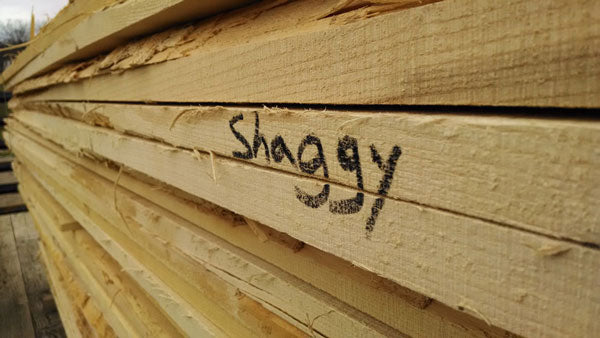 Details
Do you love the minimal look of a clean wood ski? This all clear topsheet shows off the beauty of the wood core underneath. 
Show off your love for craftsmanship with this custom build on your new skis! This isn't a veneer simply laminated on top of the skis, you're seeing the actual build. You'll see through the triaxial fiberglass and to the wood core and sidewalls. 
We proudly use Select Cut Northern Michigan hardwoods for our cores and every pair of skis built with this clear topsheet will be unique. No two pieces of wood are ever the same (each pair uses 14 pieces).
Custom Built each pair built just for you
Real Wood no veneer here - you're seeing the actual construction of the ski under the hand drawn Lake Michigan graphic.
Available on most ski models to suit your unique skiing style
Construction
Proudly Made in USA
Core
Laminated Ash or Ash/Poplar Hardwood: Long grain premium White Ash and Tulip Poplar is hand selected and cut into full length strips. Strips are individually flex indexed and laminated together symmetrically. Each laminated core is CNC milled to a precise thickness profile developed for each model and length. 
Composites
Unidirectional Carbon Fiber strips along the core, lightweight Triaxial Fiberglass above and beneath the core, Fiberglass binding mat underfoot. Rubber bonding strips placed along edges, sidewalls, and ends for rock solid bonding.
Sidewall
Full height UHMW - the same raw material as your base, bombproof and double chamfered for reduced swingweight. 
Topsheet
Clearview gloss Nylon with sublimated graphics and transparent windows to inside the ski. 
Base + Edge
1.4 mm CNC Knife Cut 4001 Race Grade Durasurf sintered UHMW. 2.2 mm over-sized and heat treated edges take a beating.
Ski Models
Need help choosing the right model? Just give us a call at 231.459.4323 or live chat below for some expert advice from a ski builder!
---
---
Size Chart
##includepage__sizing-chart##
Ski FAQ
What snow conditions are they made for?

Are they right for me? 
The custom clear "Woody" graphic is available on most ski models that we make. If you're unsure about which model is right for you, just give us a call at 231-459-4323 or email mail@skishaggys.com for help!
What length should I get?
Each model in our ski line has unique characteristics - please visit each individual ski model page for more info or contact us. View 2020 skis at https://www.skishaggys.com/collections/2019-2020-skis.
What's the base graphic?
The base graphic is the standard base from the respective stock model - IE the Ahmeek 95/105/115 have one ski black and one ski blue with opposing "Shaggy's" letters in them. The Belle 95s have an all black base with white "Shaggy's letters.
Why aren't they available on the Brockway 80/90/100 or Phoenix 105?
The construction of the Brockway ski line and Phoenix 105 has a strip of carbon fiber over the core (the other models the carbon is under the core) and the look is different. If you'd like to get this graphic on those skis, just contact us for a graphic mockup - we'll get them built for you!
What bindings should I get?
You can use any binding on these skis. The binding brake width must be at least as wide as the waist width of your selected ski model. For example, the Ahmeek 105s require a brake width of at least 105 mm. We run Marker Griffon bindings on our demo skis. Visit your local ski shop for bindings and mounting.
What are Camber Pockets?
Camber Pockets are additional small sections of camber (about 4" long and 0.030" tall) molded into the overall camber of the ski in front of and behind your midsole position. They increase contact pressure to improve grip on hardpack and ice.
Are they tuned and waxed?
Skis come tuned with a 1° base edge bevel and a 2° side edge bevel and a slight tip/tail detune. The skis are waxed with a universal temperature wax to get you going.
Why You'll Love Them
Show your love for Lake Michigan on the slopes!
Proudly made by expert craftsmen in Northern Michigan, USA.
Built for skiers, by skiers.
You'll never miss them in the ski rack.
Common Questions
What length should I get?
What bindings should I get?
What can I customize?
Just about anything from graphics to construction! Build your own custom pair at www.skishaggys.com/products/custom-skis
See all the options at www.skishaggys.com/pages/custom-skis
Have Questions? Get a consultation
Are they tuned and waxed?
Skis come tuned with a 1° base edge bevel and a 2° side edge bevel and a slight tip/tail detune. The skis are waxed with a universal temperature wax to get you going.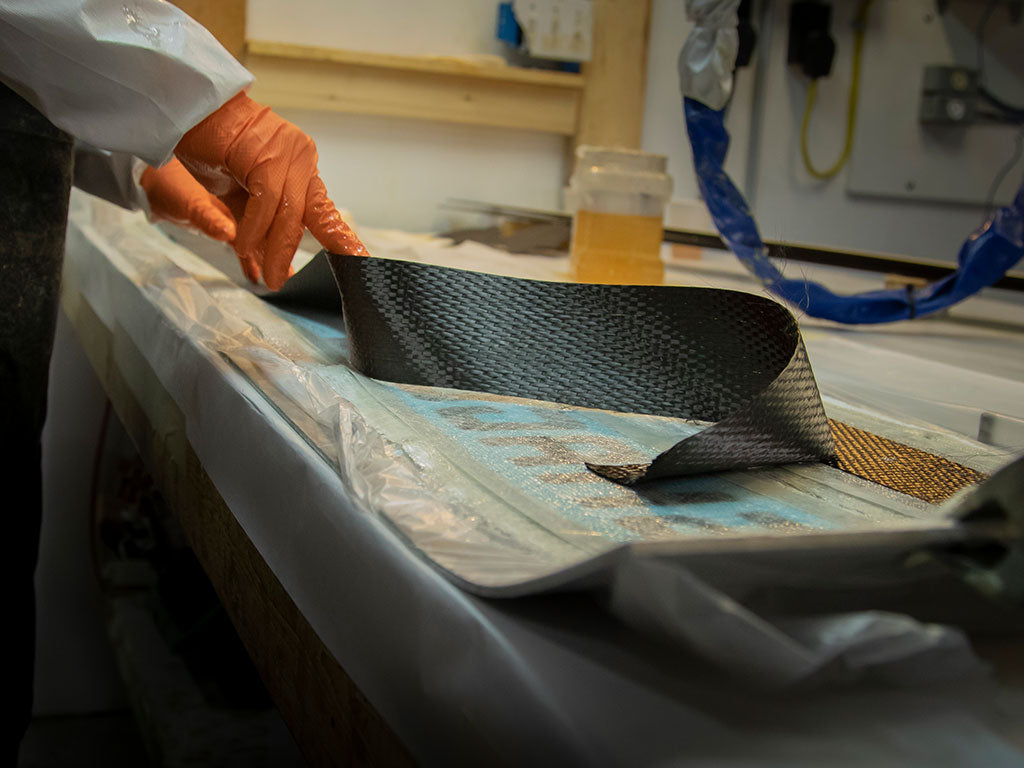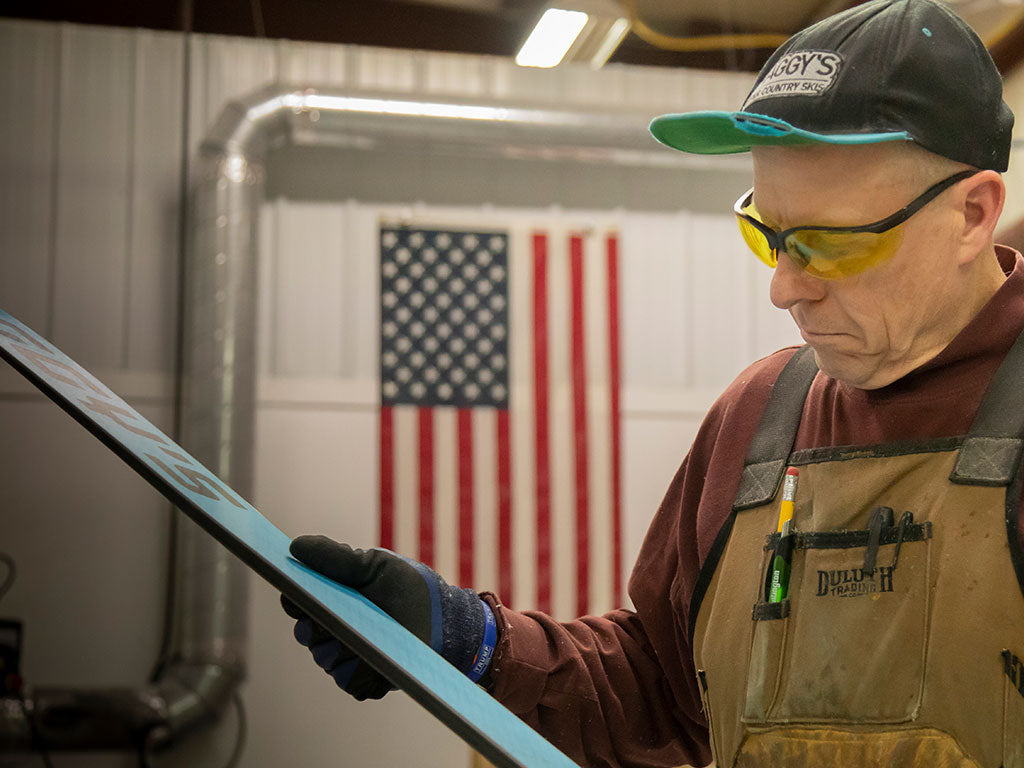 Why Shaggy's?
Every single pair of Shaggy's is built at our small, family owned ski factory in Boyne City, Michigan. We source all of our materials as locally as possible and take no shortcuts during the build process, using the most modern equipment and methods to carefully craft our skis.
Cutting-edge technology, premium materials, and limitless customization are worthless if the end product isn't built with passion. A love for skiing is a prerequisite for each and every employee at Shaggy's. We design, prototype, and test every ski model before it's made available to you, and that passion for skiing is clearly evident in our end product.
That exacting detail doesn't end with your new skis; your experience as a customer is paramount to us as well. Our team is always happy to offer assistance - before, during, and after your ski purchase. Find out for yourself why we refer to our customers as the Shaggy's Family.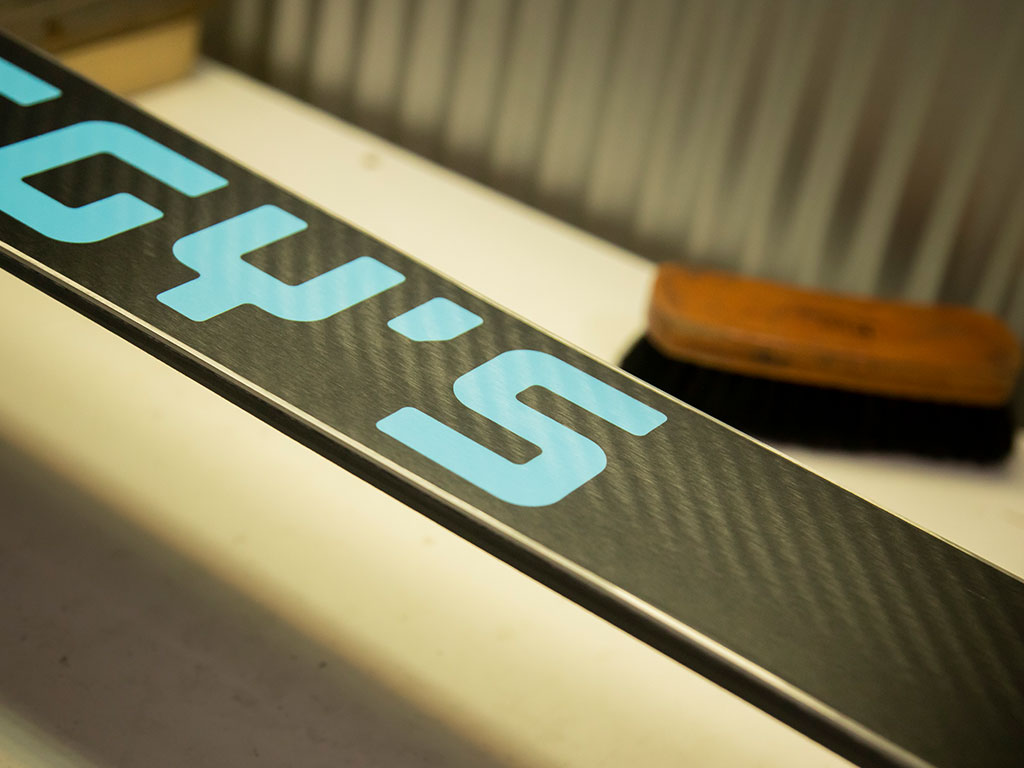 Race Tuned
Tuned in house with a state of the art Wintersteiger Scout Plus, the same automated grinder used by the US Ski Team.
Precision Fit
Every ski part is CNC milled or cut and then laminated in solid aluminum tooling for a more precise fit and longer lasting performance.
Hand Selected and Flexed Hardwood Cores
Each piece of hardwood is individually flex indexed and laminated symmetrically for a better, more consistent ski core.
So easy to ski, it feels like cheating!
I'm 5'11 and 190lbs, and I'm 52 years old. I purchased these skis primarily for accessing more terrain at my favorite Yooper hill. My old 108's that I use to ski in Alaska were too long for the bus and difficult to maneuver in the trees and narrow shoots, especially in crappy conditions. My Ahmeek 105's at 180cm however, not only allowed me to gain better access, but rip nearly every condition that I've encountered over the last two seasons like nothing I'd ever imagined before. My buddies have tried to convince me that I'm just a good skier, but I'm pretty sure it's the skis. They're light and playful and with a stiff boot, I can push forward and carve the groomers and slash trough mashed taters like I only wish I could have 30 years ago. The length, width and rocker make for a super forgiving ski in the steep glades and shoots and keep me floating high and linking turns from top to bottom without fatigue. That's saying something. In closing, I love these skis and wish it was endless winter!
Great skis! Great customer service!
Primary Ski Area:
Summit Co, CO
Ahmeek 105
Ordered a pair of Ahmeek 105s last Sat. They arrived on Wed. Had Look Pivot bindings installed on Thurs. Skied Breck on Fri. Conditions were pretty much dust on hard crust. Skis did really well. Carvers would have been better but they were stable and performed well.
Saturday we had 8" of powder.These skis were incredible making fresh tracks in Horseshoe Bowl and Six Senses. The skis float really well, but also cut through the crud that you get late in the day on powder days. Did not try them in moguls, but will let you know when I do.
Very pleased with Shaggy's customer service and with the skis.
Caught the only gold chair @ BOHO
Bobby Howard, nicknamed, BOHO, that's short for Mt. Bohemia and I'm no Queen, but my Ahmeeks are a rapsidy for you veterans who know. I coined the phrase, "That was Shagaliscious!", for you cultists who need an expression at the bottom of every run. I know, I say it a lot! I even gave my pic, Shaggy's photo of the Week, because I'm looking for some more free merch. But this pic of Bobby's Boards on the only gold chair at BOHO says it all. Lucky! So I enjoyed the extra cushions, stretched out and made owl sounds going to the top. Like this; whoowhoo...whoo..whoo..whooo. Those that heard it thought it was real. Well my hallucinations are my reality and I practice DIY therapy, so I'm good. Ski ya later, and have a Shagaliscious Day!
Primary Ski Area:
Colorado, Utah, Boho
A work of art!!!
These are the best skis I've ever owned!!! I've lived in Aspen, have skied up to 100 days in a season and have skied hard on 10+ skis in the last 20yrs. These skis hold a firm edge on fast groomers, are extremely responsive in the bumps, and float through the pow. Shaggys (the business) have excellent customer service and a great story in ski making history. Not to mention I ordered the limited edition Lake Superior finish, which is a work of art in itself that highlights the magical lake and the beautiful trees that grow in the U.P. I will never own anything but Shaggys again!